The X51 5G is Vivo's flagship phone for western markets. It features a 6.56-inch AMOLED 90 Hz screen and a solid Qualcomm Snapdragon 765G chipset with 8 GB of memory and 256 GB of storage. The back of the phone has an innovative gimbal-stabilized main camera, but things are lower-key up front, where a single selfie camera peeks through a hole punch in the left corner of the screen. It has a 32 MP 1/2.8″ sensor behind a 26 mm-equivalent f/2.45 fixed-focus lens. Read on to find out how the Vivo X51 5G's front camera fares in our testing.
Key front camera specifications:
Primary 32 MP 1/2.8″ sensor, 0.8µm pixels
F/2.45-aperture lens with 26 mm-equivalent focal length
Display flash
1080p at 30 fps
About DXOMARK Selfie tests: For scoring and analysis in our smartphone front camera reviews, DXOMARK engineers capture and evaluate over 1500 test images and more than 2 hours of video both in controlled lab environments and in natural indoor and outdoor scenes, using the camera's default settings. This article is designed to highlight the most important results of our testing. For more information about the DXOMARK Selfie test protocol, click here.
Test summary
Scoring
Sub-scores and attributes included in the calculations of the global score.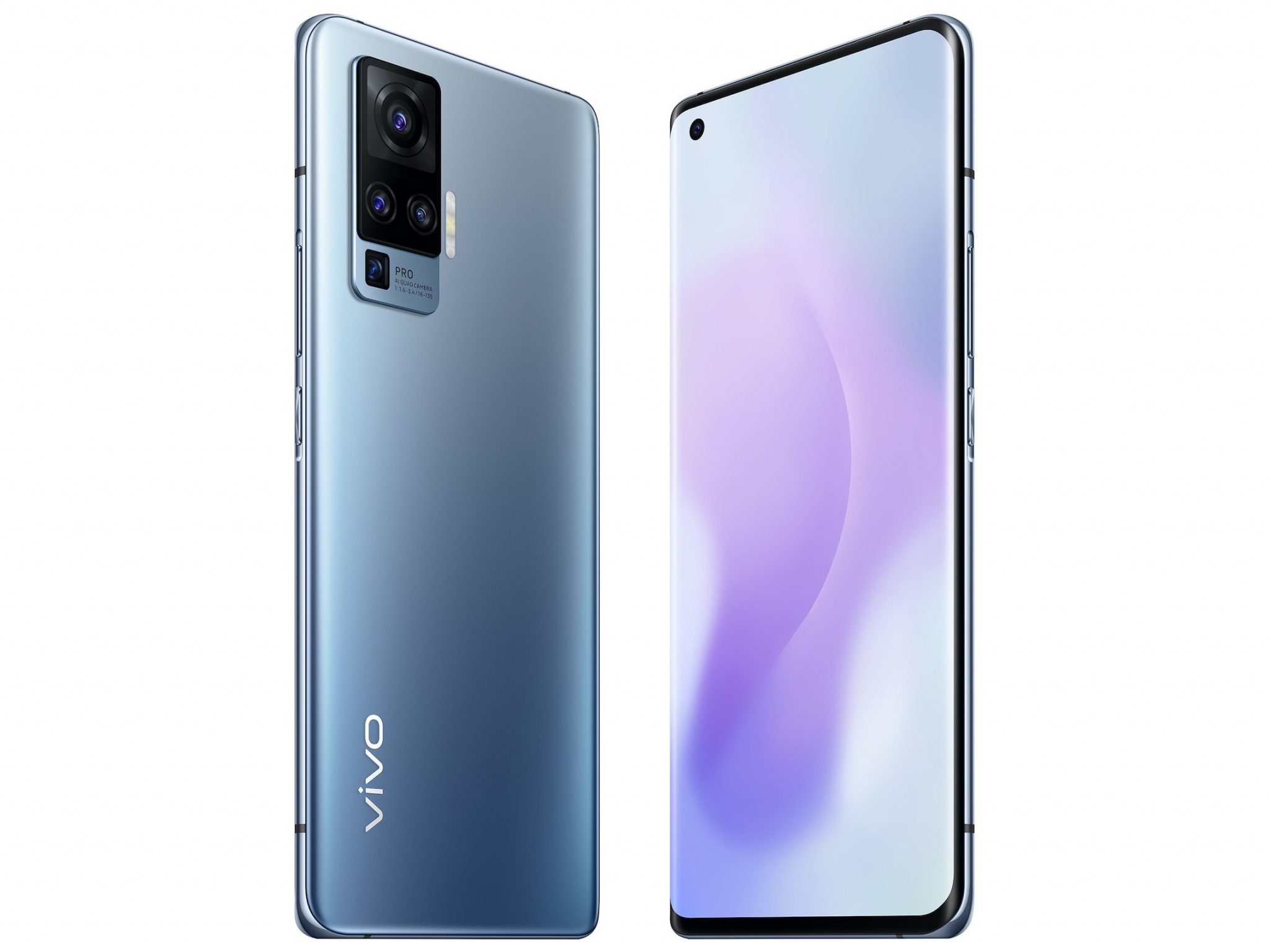 Vivo X51 5G
103
selfie
Please be aware that beyond this point, we have not modified the initial test results. While data and products remain fully comparable, you might encounter mentions and references to the previous scores.
With a DXOMARK Selfie score of 81, the Vivo X51 5G lands in the bottom third of our database, on par with such flagships from 2018 as the Samsung Galaxy S9+ and the Apple iPhone XS Max. It's a ways off the pace from the best available today, but does have some worthy strengths: images are detailed when in focus, colors are pleasant, and dynamic range is quite wide.
The Vivo X51 5G generally captures properly exposed photos. Dynamic range is quite wide, and even though highlights on faces may sometimes blow out, the phone does a good job of avoiding excessive clipping in challenging backlit conditions. Color is pleasant, with nice skin tones, though a pink or orange cast sometimes throws things off from a strict accuracy point of view.
The X51's fixed-focus configuration is the front camera's greatest weakness: it's optimized for close focus and depth of field is narrow, so while selfies taken up close at around 30 cm are sharp, at arm's length detail is already being lost to misfocusing, and shots taken with a selfie stick are noticeably soft.
The phone captures highly detailed images when the subject is in the zone of focus, but because our test suite measures texture levels for a range of scenes and subject distances, the X51 gets one of the lowest texture sub-scores we've measure for a front camera. Noise is fairly well controlled but can be visible even in bright light. (In the example below it's not a problem.) We can see below how detail is lowered when the subject is at the edge of the range of acceptable focus: the OnePlus 8 Pro captures more detail, while the Xiaomi Mi 10 Ultra appears to be intentionally removing facial detail with a beautification filter.
The Vivo 51X 5G takes substantial penalties against its artifacts sub-score, most seriously for hue shift on faces around areas of overexposure. Our testers also noted color quantization, color shading, and haloing artifacts in photos.
The phone's underwhelming portrait mode earns one of the lowest bokeh sub-scores measured for a front camera, mainly due to unnatural rendering of faces, with loss of detail and undersaturated skins tones. There is no attempt to simulate a natural blur gradient, and significant subject isolation errors are generally visible.
Tested at 1080p and 30 frames per second, the X51 5G earns a fairly low Video score of 78. Exposure is generally accurate, but the wide dynamic range noted in stills performance is absent in videos: expect clipped highlights in scenes with a wide brightness range. White balance is generally accurate, but colors are a bit undersaturated and skin tones can look slightly unnatural. Our testers found the fixed-focus performance more satisfying with the lower HD video resolution, as faces appeared to be in focus under most conditions.
Detail on faces is quite high, and noise is generally well controlled in bright to moderate lighting, though heavy luminance noise shows up in low light. The hue shift artifacts noted in stills testing are also visible in videos. Stabilization does not work very well and residual motion can be distracting in videos taken while walking.
Vivo X51 5G, outdoor video
Conclusion
The Vivo X51 5G can produce satisfying selfies when used with an awareness of its limitations. With the phone fairly close to the subject, it captures detailed, nicely exposed photos with pleasant color and wide dynamic range. However, selfie-stick users will be disappointed to find themselves in soft focus, as the focus distance and narrow depth of field makes for a relatively tight sweet spot in terms of sharpness. Video performance is let down by poor stabilization and narrow dynamic range, so serious vloggers will likely be better served by other options.
Pros
Accurate exposure in stills and video
Pleasant skin tones in stills
Good stills detail in bright to moderate light
Fairly wide dynamic range in stills
Accurate focus on face in videos
White balance and color accurate in videos
Video noise well-controlled in bright to moderate light
Cons
Limited depth of field
White balance casts in stills
Visible noise in stills in all conditions
Frequent hue shift artifacts near saturation
Poor depth estimation in portrait mode
Clipped highlights in videos
Poor stabilization
High video noise in low light
Skin tones often unnatural in videos