The Vivo X51 5G is the Chinese manufacturer's latest top-of-the-range device and features a specification sheet very similar to that of their previous device, the X50 Pro. Positioned in the upper price tier of the mid-range market, basic phones specs on the Vivo X51 5G include a large 6.56-inch FHD+ AMOLED display with a 90 Hz refresh rate, as well as a Snapdragon 765G chipset with 8 GB of RAM and 256 GB of internal storage.
For photography, the Vivo X51 5G packs no fewer than four cameras, including a standard-wide shooter, a super wide-angle with macro capabilities, and a dedicated portrait module as well as a telephoto option. The main camera is composed of a 48 MP sensor linked to a f/1.6-aperture lens and includes a gimbal-based optical image stabilization system (OIS). Vivo's Gimbal Camera System utilizes a double-ball suspension mount with mechanical movement to improve stabilization, and Vivo claims the X51 5G offers 3x improved stabilization over traditional OIS.
The super wide-angle & macro camera utilizes a 8 MP sensor and f/2.2-aperture lens with a 120° field of view and 2.5 cm minimum focus for macro shots. One of two tele-lenses on the X51 5G, Vivo's "professional portrait camera" uses a 50 mm-equivalent lens — a focal length nicely suited to portraiture — with a f/2.46 aperture and 13 MP sensor. Completing the quartet of photo options, the longer telephoto module includes a periscope-style lens configuration to achieve 5x optical zoom shots recorded on an 8 MP sensor.
How will Vivo's latest smartphone fare in the DXOMARK Camera rankings? Read on to find out in our roundup of the scores for the Vivo X51 5G.
Key camera specifications:
Quad camera
Primary: 48 MP sensor, f/1.6-aperture lens with gimbal OIS
Ultra-wide: 8 MP sensor, f/2.2-aperture lens, 120° field of view
Portrait: 13 MP sensor, 50 mm-equivalent f/2.46-aperture lens
Periscope telephoto: 8 MP sensor, f/3.4-aperture 5x optical zoom lens
Rear flash
4K/2160p video
About DXOMARK Camera tests: For scoring and analysis in our smartphone camera reviews, DXOMARK engineers capture and evaluate over 3000 test images and more than 2.5 hours of video both in controlled lab environments and in natural indoor and outdoor scenes, using the camera's default settings. This article is designed to highlight the most important results of our testing. For more information about the DXOMARK Camera test protocol, click here. More details on how we score smartphone cameras are available here.
Test summary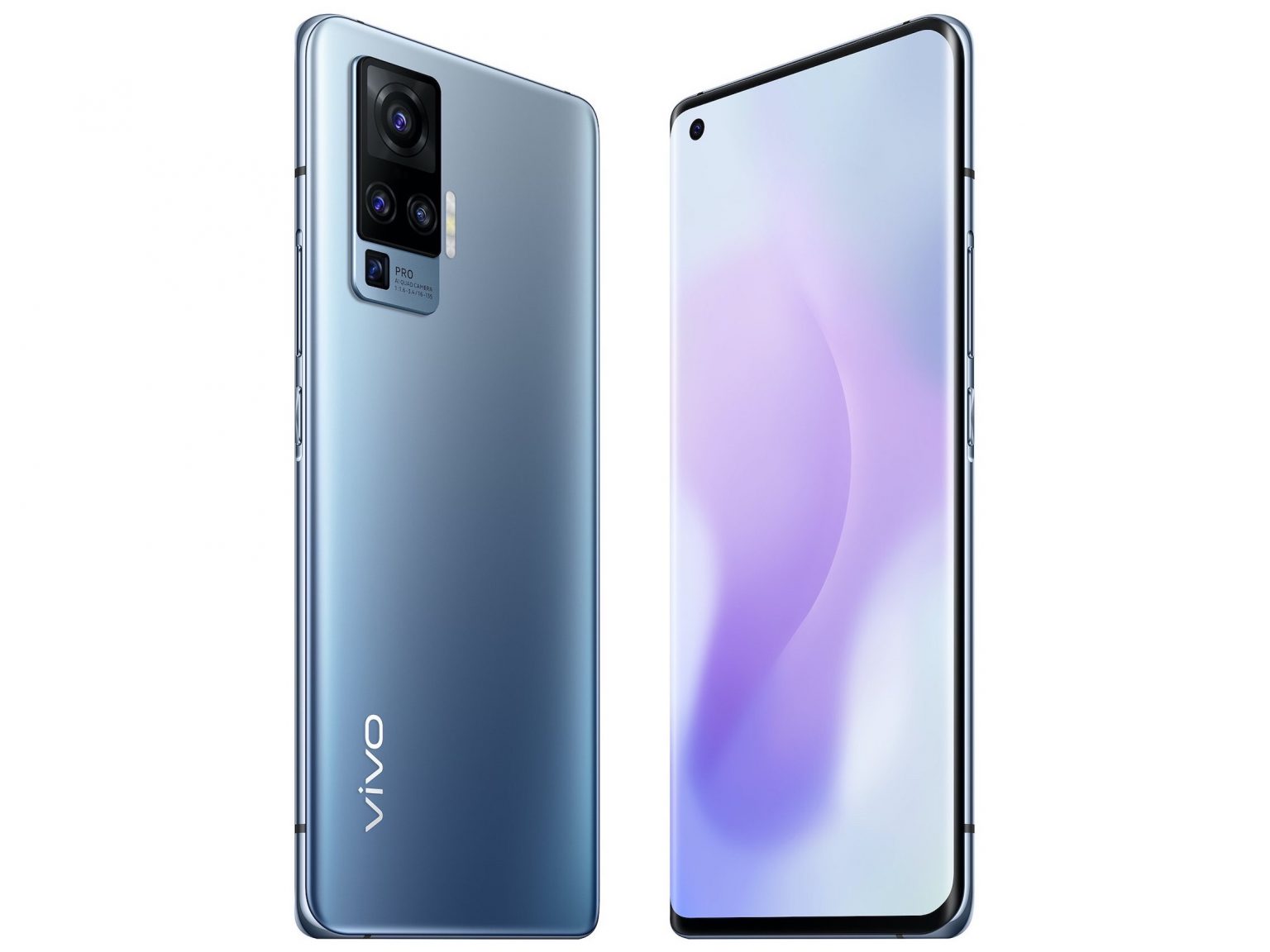 Vivo X51 5G
114
camera
With a DXOMARK Camera score of 114, the Vivo X51 5G is a solid mid-range all-rounder for smartphone photography, achieving consistently good scores across our range of test attributes for photos and videos. With a Photo score of 117, the device delivers good target exposures, high detail, accurate autofocus with wide depth of field, and pleasant skin tones in most photos. Low-light and long-range zoom shots are generally nice strengths, too. On the flip side, our testers observed slight problems with dynamic range, visible noise in most photos, strong aliasing artifacts, and white balance color casts.
Accurate target exposures ensure good brightness on faces across most test conditions. Dynamic range isn't quite as impressive, though; clipping is often visible in high-contrast scenes, especially in scenes including motion, such as a person walking. The comparison below is a good example of this: the X51 5G achieves a very nice exposure on the portrait, which is brighter than the Note20 and OnePlus 8 Pro comparisons, but with noticeably less color in the sky and slight motion blur on the subject.
Detail is generally high and actually quite impressive in extreme low light, where the X51 5G wrings out a bit more texture than many competitors in its class. Texture can look a little unnatural in some outdoor scenes, however, with unusual highlight and greenery rendering noted in our perceptual analysis. The Vivo's texture-versus-noise tradeoff is also acceptable overall, but noise is visible in most shots, including in flat areas of color in outdoor images. Color rendering is a nice strength overall, too, particularly on portraits, where it accurately records a range of different skin tone colors. We did observe slight white balance color casts in all conditions, however; while not very offensive, more consistent and neutral white balance is a small area for improvement.
Autofocus is generally fast, accurate, and reliable, with particularly good focusing on portraits evident. Depth of field is also fairly wide, so faces at the back of a group and backgrounds generally offer decent levels of sharpness. Our benchmark lab testing generally upheld Vivo's claims of "almost 0" autofocus lag. We did observe slight delays in some simulated HDR scenes and particularly in very low light conditions, where the shutter lag is quite long, but the X51 5G's autofocus system is a good performer overall.
Night and bokeh shots also represent areas for future development on high-end Vivo devices. Switch to portrait mode and the X51 5G utilizes its "professional portrait camera" with the 50 mm lens, which is a good length for portraits, and a strong depth of field effect ensures striking results. Such aggressive blurring emphasizes its depth estimation errors, however; and that together with low detail and repeatability issues is why bokeh mode isn't a top performer in our rankings. There are strengths and weaknesses visible in night shots, too. Detail is impressive in nightscapes with the flash turned off, but exposure is a little underwhelming, with significant highlight clipping under bright artificial light sources. Activate the flash for night portraits and the principal subject is generally well exposed with a high level of detail on the face. But dynamic range is again the culprit for fairly mediocre overall results, however, with backgrounds generally very underexposed.
Dual tele-lenses make the X51 5G an interesting device for zoom enthusiasts. While it doesn't trouble the top flagship devices overall, its performance is at the upper end compared to competitors in its class. Detail is good at medium and long range especially, and exposure, color rendering, and white balance are accurate, even in challenging backlit scenes. It's not perfect, with focus issues at close range, noise visible in most tele-lens shots, and occasionally visible color rendering issues such as hue shifts in skies. For the most part, though, users will be pleased with tele shots. The Vivo's ultra-wide camera offers generally pleasant exposures, too. Low overall detail across the frame, with a noticeable dip in sharpness at the corners, and visible distortion in the outer field, together with obvious noise and slight color casts, mean that the X51 5G isn't outstanding in this category.
In our analysis of preview image quality, we found noticeable differences in both exposure and bokeh rendering. Dynamic range is lower on-screen, particularly in high-contrast scenes, and blur rendering is very patchy in portrait mode. The X51 5G also ranks a ways down for global control of artifacts. Strong aliasing along contrast edges is the main concern, with an obvious step effect visible at close inspection, and color quantization is visible in areas of graduated color.
With a Video score of 102, the Vivo X51 5G performs in line with many devices in its peer group and has some nice strengths. Autofocus face tracking is mainly reliable, noise generally well controlled, and stable white balance with pleasant skin tone rendering ensure good videos of people in outdoor and indoor lighting conditions. Video transitions could be improved, though, with steps in exposure visible in most recordings the main weakness. Video dynamic range is quite limited, too, which can lead to a loss of detail in darker areas when recording in bright or high-contrast conditions. In low light, video detail and exposure remains pretty good, but autofocus gets a bit unreliable when it's very dark, so seek out brighter lighting conditions to ensure that focus keeps up.
Vivo X51 5G, indoor video
Conclusion
Although positioned towards the top end of the mid-range price bracket, the inclusion of a quad camera makes the Vivo's X51 5G a good value proposition. Its photography performance is more than competent, too, with no major weaknesses identified in our tests. Dual tele-lenses makes it a good option for portraits at 50 mm and longer-range zoom shots, too. Pleasant skin tones and wide depth of field also make it easy to recommend for those shooting lots of people pictures, but serious portrait photographers would appreciate better bokeh simulation.
The ultra-wide isn't mind-blowing either, but does enable you to squeeze a bit more in the frame when required. When all is said and done, the Vivo X51 5G's four cameras keep the bar high for photography in the mid-range segment, giving users plenty of shooting options and good overall image quality.
Pros
• Accurate photo exposure, even in low light
• Good photo texture, even in low light
• Reliable photo and video autofocus in most conditions, with wide depth of field
• Pleasant skin tones in most photos and videos
• High detail in long-range tele shots
• Stable video white balance
• Well-controlled video noise
Cons
• Limited dynamic range and low contrast in some photos
• Steps in exposure adaptation in most videos
• Visible noise in most photos
• Unnatural highlight detail rendering in photos
• White balance casts in most conditions
• Outer field distortion in ultra-wide photos
• Obvious frame shifts in panning videos
• Autofocus instabilities in low-light videos
• Shadow clipping in high-contrast videos
In the Press