The Axon 20 5G is ZTE's latest flagship offering, though its pricing is more in line with mid-range phones from some other makers. It features a large 6.9-inch FHD+ 90 Hz OLED screen, and a capable Qualcomm Snapdragon 765G chipset with 6 GB of memory and 128 GB of internal storage. The back of the phone has a quad-camera setup, but today we're interested in the innovative under-display selfie camera, the first to be commercially available. No notch, no hole punch: the 32 MP camera is hiding behind the screen, near the top. There's an LED flash lurking under the OLED panel as well. These sound like neat tricks, but the proof is in the pudding: read on to find out how the Axon 20 5G fares in our tests.
Key front camera specifications:
Primary 32 MP sensor
F/2.0-aperture lens with 24 mm-equivalent focal length
Under-display LED flash
1080p, 720p at 30 fps
About DXOMARK Selfie tests: For scoring and analysis in our smartphone front camera reviews, DXOMARK engineers capture and evaluate over 1500 test images and more than 2 hours of video both in controlled lab environments and in natural indoor and outdoor scenes, using the camera's default settings. This article is designed to highlight the most important results of our testing. For more information about the DXOMARK Selfie test protocol, click here.
Test summary
Scoring
Sub-scores and attributes included in the calculations of the global score.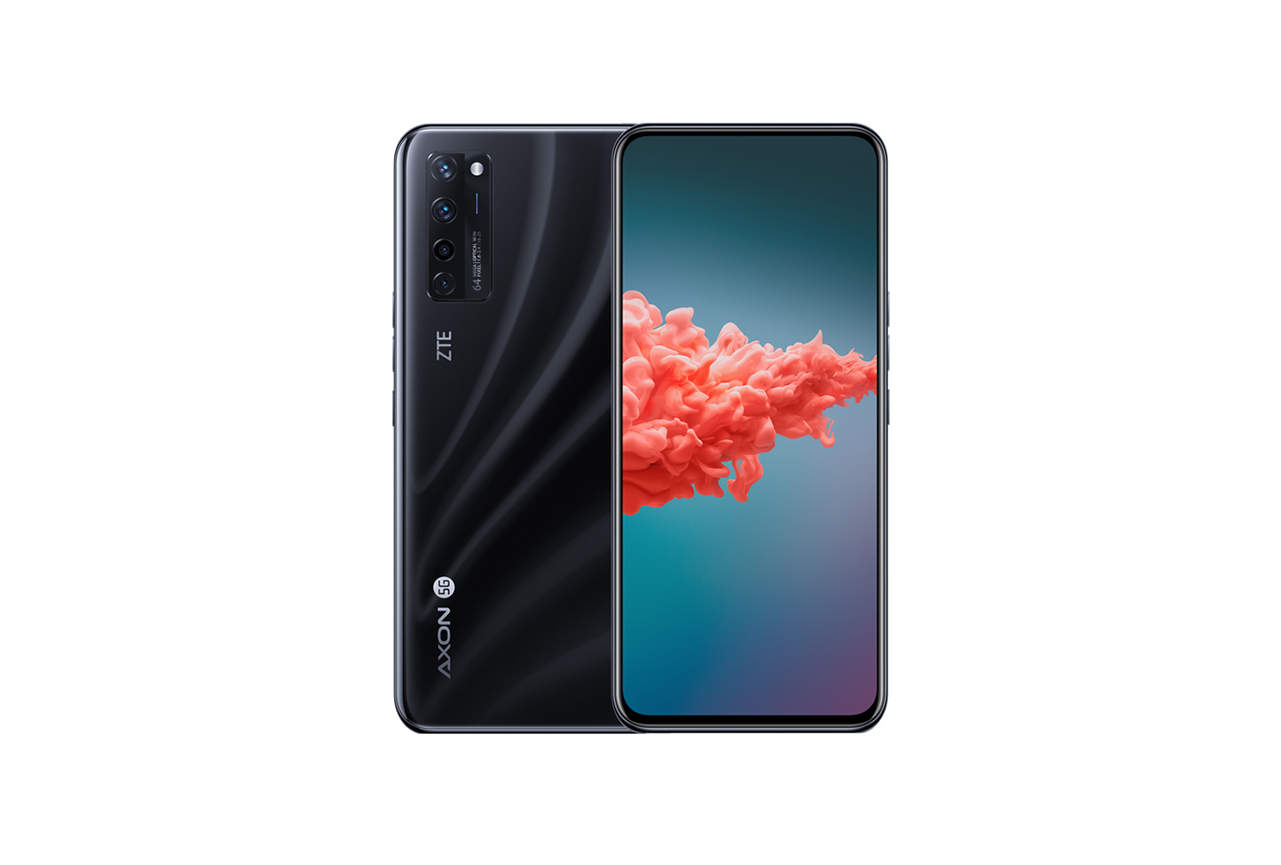 ZTE Axon 20 5G
31
selfie
Please be aware that beyond this point, we have not modified the initial test results. While data and products remain fully comparable, you might encounter mentions and references to the previous scores.
With a DXOMARK Selfie score of 26, the Axon scores much, much lower than its competition. The only phone below it in our selfie database is the Intex Aqua Selfie, a budget handset from 2019 for the Indian market. The next score above the ZTE is more than twice as high. Exposure and focus are fairly stable, but the Axon 20's unique under-display camera design appears to introduce a host of image quality problems.
Exposure is fairly accurate, though in very low light the selfie camera underexposes dramatically. Dynamic range is narrow, so expect blown out highlights.
The Axon 20 5G really struggles with color in stills. White balance casts are often visible no matter the shooting conditions, skin tones look unnatural, and strong color quantization and color shading don't help.
The fixed-focus lens has a fairly narrow depth of field and it's optimized for closer shooting, so blur starts to lower detail from 55 cm out, a potential issue for selfie-stick users. However, even within the optimal zone of focus, detail levels are lower than those of most competitors. Despite the lack of detail, noise levels are quite high: fine luminance noise is visible even in bright light, and it gets coarser as light levels drop.
The Axon 20 5G earns by far the lowest artifact score we've recorded for a front camera, with substantial penalties for hue shift on faces and backgrounds, flare, color fringing, and color quantization.
The under-display flash does not work as well as the conventional display flashes that most phones use: falloff is heavy, and without much light to work with, the camera struggles (as it does under dim conditions in general).
The phone's underwhelming portrait mode leaves lots of room for improvement, producing frequent subject isolation artifacts and low detail overall.
Clearly, ZTE has made serious compromises in image quality to bring the under-display camera to fruition. Our testers also noted that if the section of screen over the camera was active (emitting light) this degraded image quality further. It appears that ZTE has crafted the phone's interface to avoid this, so it's not factored into the score, but if users install a different ROM or use non-standard apps to shoot selfies, it could become an issue.
Tested at 1080p and 30 frames per second, the Axon 20 5G does a little better with video than with stills, but still lands second from the bottom in our database of overall selfie video scores. Focus, being fixed, is stable. However, exposure is not, and low dynamic range leads to clipping in both shadows and highlights.
Detail levels are acceptable within the range of focus, but things go soft at relatively close distances, as noted with stills. Noise is high in all shooting conditions. Color quantization degrades color performance, and other artifacts, including optical ghosting and flare, are quite visible. Video encoding artifacts also show up in low light. Stabilization is not effective, with residual motion appearing even when shooting from a static position.
ZTE Axon 20 5G, front camera video
Conclusion
ZTE's ambitious under-display design for the front camera of the Axon 20 5G is esthetically impressive, but anyone who cares about selfie performance enough to read a review like this should probably look elsewhere. The performance compromises required to realize this design lead to seriously sub-par imaging when measured by nearly any metric. However, users who don't care about the front camera at all should still consider this phone, as it appears to be a solid offering in other respects, and the hidden selfie cam is a neat trick for people who might use it only rarely.
Pros
Stills exposure generally stable
Focus is stable
Cons
Visible color casts and color shading
Unnatural skin tones
High noise in stills and videos
Limited dynamic range in stills and video
Hue shift, flare, and color fringing artifacts in stills
Frequent portrait depth estimation errors
Low detail in portrait mode
Strong optical ghosting in videos
Color shading and quantization in videos
Ineffective stabilization, residual motion when stationary
Video encoding artifacts in low light