The Axon 20 5G is the latest smartphone from Chinese manufacturer ZTE. Specs include a 6.92-inch FHD+ 90 Hz OLED display, Snapdragon 765G chipset (8 GB RAM /128 GB storage) and a rear quad-camera.
The standard-wide main camera is built around a 64 MP Samsung S5KGWISP03 sensor with 0.8µm pixels that bins down to a 16 MP final output. This primary camera is linked to a f/1.89-aperture lens, but there's no OIS. The second camera is an ultra-wide with a 120° field-of-view f/2.2 lens and a standard-array 8 MP sensor with 1.12µm pixels. There's also a 2 MP dedicated depth sensor and a 2 MP macro camera with a 4 cm minimum focusing distance. (The macro shooter falls outside of the scope of our current testing protocol, however, so doesn't impact the device's score.)
For video, the Axon 20 5G captures 4K 2160p footage at 30 and 60 fps with video stabilization. Read on to discover the DXOMARK Camera scores and photography potential of ZTE's latest device.
Key camera specifications:
Primary: 64 MP sensor (16 MP output) with 0.8µm pixels, f/1.89-aperture lens
Ultra-wide: 8 MP sensor with 1.12µm pixels, 120° FOV lens
2 MP depth sensor with 1.75µm pixels, f/2.4-aperture lens
2 MP macro with 1.75µm pixels, f/2.4-aperture lens
4K 2160p video at 30/60 fps
About DXOMARK Camera tests: For scoring and analysis in our smartphone camera reviews, DXOMARK engineers capture and evaluate over 3000 test images and more than 2.5 hours of video both in controlled lab environments and in natural indoor and outdoor scenes, using the camera's default settings. This article is designed to highlight the most important results of our testing. For more information about the DXOMARK Camera test protocol, click here. More details on how we score smartphone cameras are available here. Note that photos in this review are for illustration purposes only and were not part of actual testing.
Test summary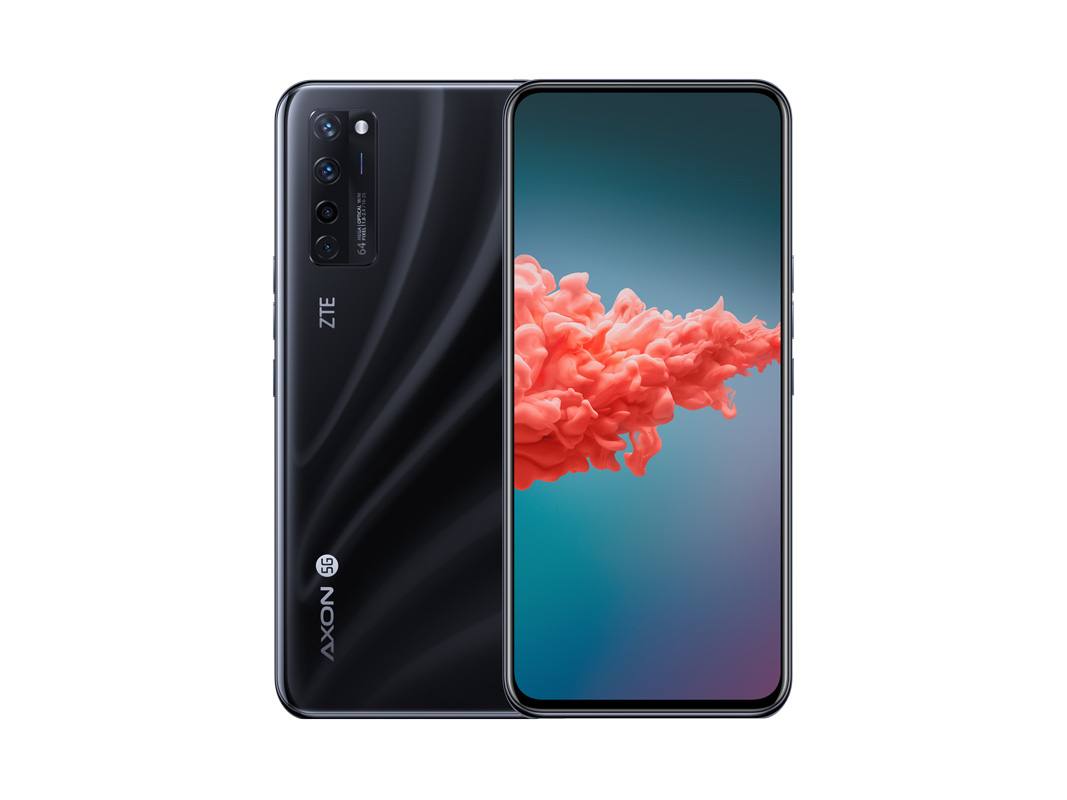 ZTE Axon 20 5G
87
camera
Achieving a DXOMARK Camera score of 87, the ZTE Axon 20 5G charts well down in our image quality rankings, offering similar overall quality to the older Sony Xperia 1 or the budget Samsung Galaxy A51 5G.
With a Photo score of 89, the device's main strengths are pleasant target exposures in most conditions, accurate autofocus, a reliable preview image, and repeatable white balance. It's also a stable device for stills, delivering consistent results across consecutive shots. But notable problems such as high noise, limited dynamic range, visible artifacts, and concerns with the Axon 20 5G's night and bokeh performance contributed to its comparatively low Photo score.
A low Zoom score of 27 means we also cannot highly recommend the Axon 20 5G for avid wide or tele shooters. The ultra-wide module does deliver a good field of view, but resulting images display low detail, visible noise, and artifacts towards the edges. Omitting a tele-lens in favor of a macro camera, the Axon 20 5G didn't fare too well in our longer focal length tests either. Exposure and color remain good as you zoom in, but detail is again low, with noise and artifacts commonly visible.
Achieving a video score of 90, we found the Axon 20 5G performed best outdoors, where video color is vivid, highlights are well exposed, noise is low, and stabilization effective. Unfortunately, video exposure is unstable and target exposures on people can be quite low even in outdoor videos.
The Axon 20 5G delivers accurate and consistent target exposure in indoor and outdoor photos, but tends to underexpose in low light. The main exposure drawback is its limited dynamic range, with highlights often clipped in backlit or bright conditions.
Good target exposure means portraits are mostly well exposed, but we observed some inaccuracies in color rendering that give skin tones a reddish and slightly unnatural appearance.
The Axon 20 5G is also capable of holding onto reasonable amounts of detail in outdoor and indoor shots, although very fine details are lost. In our benchmark lab measurements we found texture levels dropped off quickly in low light. How the device handles luminance noise is also a cause for concern, with signal interference visible in most images, especially in darker areas and towards the corners.
Underexposure and high noise in low light is a perfect storm for poor performance in our night tests. With the flash turned off, shots are often completely underexposed in challenging night scenes, and noise is visible. When the flash triggers for a night portrait, target exposure improves a little but remains low, and together with greenish skin tones, low detail, and motion blur, flash results are disappointing.
Things didn't improve much in our analysis of bokeh image quality. In the best examples, the depth-of-field effect is pleasant, but obvious artifacts around the portrait are visible and the blur gradient often looks unnatural. Complete failures in bokeh activation aren't uncommon either, with the device often choosing to blur the subject instead of the background.
Improvements across zoom performance are also a key areas for future development on ZTE devices. Image quality is best in ultra-wide mode at the default setting, with key strengths of generally accurate target exposure and white balance. So display wides are pleasant when viewed on the device, but low detail, high noise, and artifacts such as ringing and color fringing are problematic at close inspection.
The same is broadly true when you zoom in on the Axon 20 5G. Using the main camera module with a digital crop to zoom, exposure and color resemble standard shots, but detail is again low and noise visible. It's best with just a small amount of pinch zoom up to x2 magnification in good light, but even here the loss of detail is noticeable. Work the zoom harder, and details are totally lost at medium and long zoom distances, with ringing artifacts and noise strongly visible.
Analyzing the ZTE Axon 20 5G's 4K video files, we found its stabilization system to be effective in all lighting conditions. It's best on static scenes, where deformations and the jello effect are well controlled, but with a little more global motion evident on moving scenes. Frame shifts aren't an issue either, but a significant difference in the sharpness between frames on videos captured while walking spoiled the stabilization party a little.
In something of a flip-flop from its stills performance, our testers found highlights to be slightly better exposed when recording video in bright light. Video dynamic range remains limited, though, and retaining the highlights often results in underexposure on target areas such as people or buildings, which can look quite dull. Add to that obvious video exposure instabilities, and this is a key area for future development.
On a more positive note, color is pleasant in indoor and outdoor videos, and although white balance casts are sometimes visible under mixed and artificial lighting, they're not overly problematic. Video texture is a strength in outdoor videos, where edges are well defined and noise is well controlled. In benchmark lab tests, the 4K files measured excellent acutance of over 90% under simulated indoor (100 lux) and outdoor (1000 lux) lighting conditions. That's as good as some of the best flagships we've tested, but texture/noise management isn't anywhere near as good in low-light videos, where detail is low and spatial noise very high. Wrapping up the video analysis, autofocus is fairly accurate and stable, but it's a little slow to react, especially in low light.
In walking videos. such as this one, the difference in sharpness between frames is very obvious and there doesn't appear to be any autofocus stabilization. Color is pleasant and the texture/noise balance is reasonably well controlled in outdoor conditions, but variations in exposure can be quite distracting.
ZTE Axon 20 5G, outdoor video
Conclusion
Four rear cameras, an innovative under-display selfie module, and a massive 6.92-inch / 90 Hz OLED display makes the ZTE Axon 20 5G look like a good value for the money. In our image quality testing protocol, however, the device came up a little short.
Crucially for those looking for all the bells and whistles of a quad-cam smartphone, the Axon 20 5G is disappointing for bokeh, telephoto zoom, and night photos. While 4K at 60 fps capture with effective stabilization is a nice draw for video enthusiasts, slow autofocus and exposure instabilities make the device difficult to recommend highly for video. More casual shooters, happy with a consistent and stable device that shoots reasonable quality standard or ultra-wide stills in good lighting, will be more at ease with the ZTE Axon 20 5G's performance.
Pros
• Reliable preview image
• Repeatable white balance for photos
• Low noise in outdoor videos
• Effective video stabilization on static scenes
• Good highlight detail in videos recorded in bright light
Cons
• Noise visible in most photos
• Highlight clipping in HDR photos
• Underexposed night photos without flash
• Low detail and high noise in zoom photos
• Low exposure in HDR videos and exposure instabilities
• Slow video autofocus
• High noise in low-light videos
In the Press