Black Friday is around the corner. On November 26, online and offline retailers will be offering products across all categories at heavy discounts. The flood of special offers during this global shopping frenzy can be quite overwhelming, making it a real challenge for consumers to weed out the pseudo-bargains from the real ones and avoid impulse buying urges. To help you with your buying decisions — at least if it's a new smartphone that's on the top of your shopping list — we've compiled a list of five devices you should look out for during this year's Black Friday campaigns.
Some of these phones might not necessarily have achieved the very highest scores in our rankings, but they were launched in the last quarter, and they have some unique design features or simply offer a lot of features and performance for the money. In addition, all the devices in this list have been tested across multiple of our test protocols, so you know exactly what you will be getting if you stumble across an irresistible Black Friday offer. Keep reading to find out what our audio, battery, camera, and display experts have to say and find the device that best suits your requirements, so you are well prepared once the Black Friday action starts.
Xiaomi 11T Pro: Flagship challenger with great battery management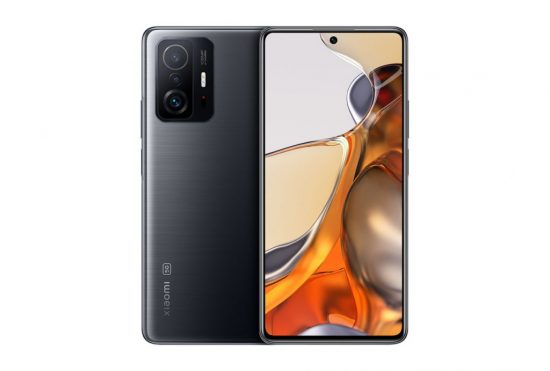 Launched in October the Xiaomi 11T Pro is a brand new device that offers many of the same features and specs as the brand's top-of-the line Mi 11 models, but it makes compromises in some areas, for example chipset and camera, to reduce price quite significantly. The result is a more affordable device that still has plenty of power and delivers the goods in pretty much all categories.
The Xiaomi 11T Pro is one of the best devices in the Premium segment that we have tested for battery, particularly exceling in terms of charging speed. It is currently the fastest in our database, achieving an 80% charge in only 18 minutes and 29 seconds. On top of that, autonomy is very good for the class as well. With moderate use the Xiaomi will be at your service for two full days and 9 hours before you'll have to plug it in for charging, making it a great option for users who are often on the move, without access to charging.

The Xiaomi 11T Pro's charging performance was simply outstanding — it is the best device our experts have tested to date.
The 11T Pro also did well in our Audio tests. The testers found it particularly suited to gaming, thanks to immersive audio with good wideness and snappy dynamics. Just make sure you don't cover any of the speakers with your hands when holding the phone in landscape orientation. In addition, the device is more than capable in the audio recording department and a great pick for recording in very loud environments, such as concerts, where many competitors struggle to record clean sound.
The 11T Pro OLED screen does well in most situations, providing good readability and reducing eye strain thanks to good brightness management and a high flicker frequency of 480Hz. Colors are faithful, too, and motion is smooth when gaming. On the downside, tone mapping is not managed well in bright sunlight, which means image rendering looks unnatural and detail is lost, so images and videos are best viewed indoors or other lower light conditions.
The 11T Pro does not feature the Mi 11 series periscope tele lens or higher resolution ultra-wide cameras, but it still delivers good imaging performance for its class and captures good quality photos in brighter light conditions. Overall, the Xiaomi 11T Pro is one of the most exciting new releases in the second half of 2021 and definitely worth a close look if you spot an enticing offer during Black Friday.
For more detail, measurements and samples check out our individual protocol reviews of the Xiaomi 11T Pro:
Oppo Reno6 Pro 5G: Great Premium allrounder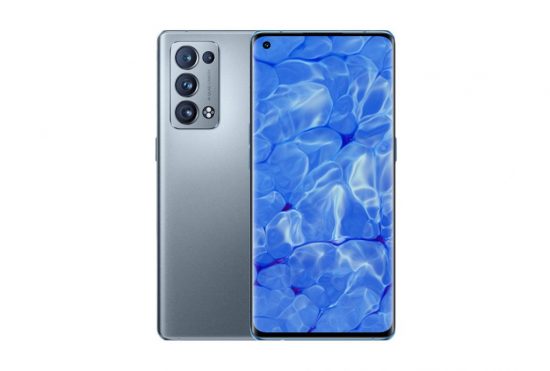 Featuring a Qualcomm Snapdragon 870 chipset, a 6.55-inch Super AMOLED display, and a quad-camera with tele, ultra-wide and macro, the Oppo Reno6 Pro 5G is another device that competes in the Premium segment, offers features and specs that are pretty close to flagship-level and does well across all our tests.
Like the Xiaomi 11T Pro it particularly shines in the battery category. A good charging speed (80% charge achieves in 22 minutes) and an above average autonomy for its class mean the Oppo is currently the best Premium device in our battery ranking.

The Oppo Reno6 Pro 5G achieves the best overall battery autonomy among its competitors.
It's no slouch in other areas either and the display scores points for nice color rendering in all light conditions. It's also very smooth when browsing the web or scrolling in apps, making it overall one of the better screens in this class, despite a lack of brightness in some situations that slightly tints the overall good impression of the display. In terms of audio the Oppo delivers great sound for gaming, thanks to an almost artifact-free audio with decent wideness. A lack of bass means it's not the best option for listening to music, though. On the audio recording side of things the phone does very well when recording sound with videos or in meetings, thanks to good wideness and distance rendition. It's also a fairly decent option for recording voice memos and meetings.
The camera delivers good detail in both photos and video clips if you don't venture into scenes that are too dark and the accurate autofocus makes the Oppo a good option for capturing subjects in motion. The zoom isn't the best we have seen in this class but delivers acceptable results at both the ultra-wide and tele end.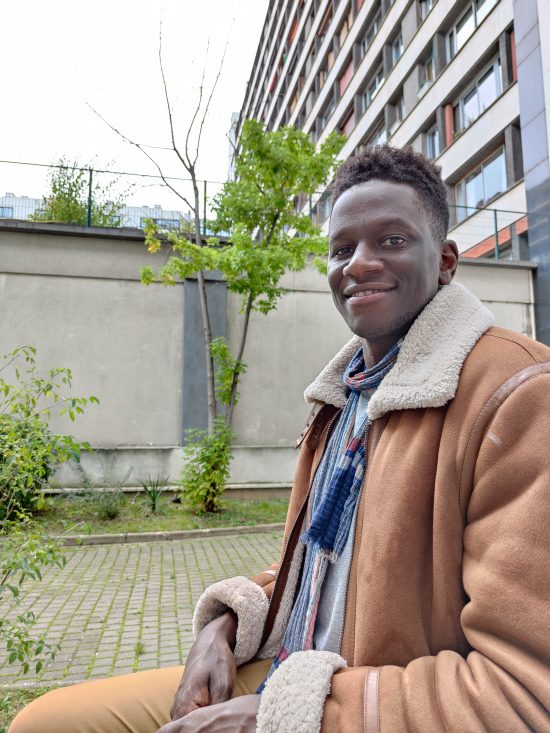 Photos captured with the Reno6 Pro show good subject exposure and detail, but
dynamic range
can be limited, resulting in highlight
clipping
, like in the
background
of this image.
For more detail, measurements and samples check out our individual protocol reviews of the Oppo Reno6 Pro 5G:
Samsung Z Fold 3: Display giant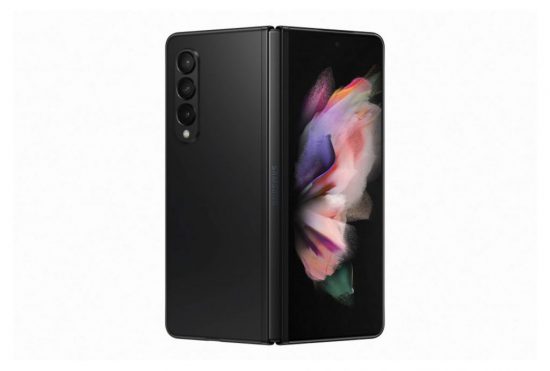 Launched in August 2021, the Z Fold 3 5G is the latest model in Samsung's line of foldable smartphones. The phone's standout-feature is of course its innovative display setup, with a gigantic foldable 7.6-inch AMOLED 2x main display with a 1768 x 2208 resolution and an additional 6.2-inch cover display which provides quick access to apps content without unfolding the device. However, other specs, including the Qualcomm Snapdragon 888 chipset and the triple-camera with ultra-wide and tele, confirm we are dealing with an Ultra-Premium device here and pricewise the Samsung is a level above the other phones in this list – not much of a surprise given the innovative display technology.
This said, if a big screen in a normal-sized device is what you are after and have some cash to spare the Z Fold 3 might just be what you've been waiting for. It's overall a big improvement over the first generation Z Fold device in all areas and a great phone to use. Thanks to an under-display front camera the wide screen The large and wide screen make it ideal for immersive entertainment application, such as gaming or watching videos. Brightness is particularly well adapted for watching HDR 10 video content and the touch response is very smooth, allowing for great control in games.
The Z Fold 3's Audio performance is very decent as well and again a marked improvement over the predecessor, making it the best Samsung phone we have tested to date under our Audio protocol. In terms of playback it does well for gaming and listening to music but it really excels when recording in loud environments and is the best phone we have tested to date for recording concerts.
The Z Fold3 has also improved noticeably in terms of camera performance with respect to the Z Fold 2 – in almost all sub-categories. It's overall pretty close to Samsung's more conventional flagship, the S21 Ultra, but delivers more accurate white balance and more consistent exposure. A fairly wide dynamic range allows for capture of difficult high-contrast scenes and the dedicated tele camera does a good job at short and medium range. Only for long-range zooming
For more detail, measurements and samples check out our individual protocol reviews of the Samsung Galaxy Z Fold 3 5G:
Apple iPhone 13 Pro Max: Excellent all around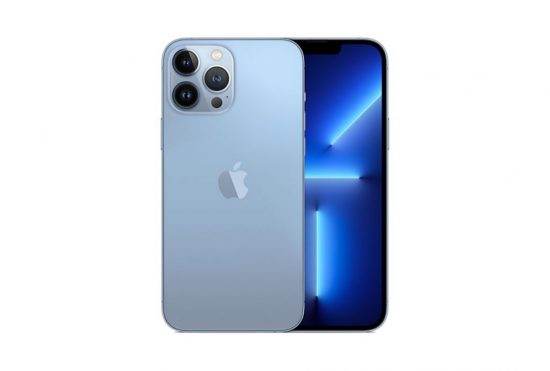 The iPhone 13 Pro Max probably does not need much of an introduction. Apple's 2021 flagship smartphone comes with the best the brand from Cupertino has to offer, including Apple's own new A15 Bionic chipset, a 6.7-inch Super Retina XDR OLED display and a camera setup with ultra-wide camera and 3x tele. While next to some Android flagships the iPhone specs don't look particularly impressive previous iPhone generations have consistently shown that specs are just numbers and what really counts is performance. The iPhone 13 Pro Max is no different and delivers very good results in all our tests.
It's the best Ultra Premium device we have tested for battery to date. Battery life is excellent overall and more than 68 hours of autonomy under moderate use mark a significant improvement over the previous generation. The 13 Pro Max also comes with the currently best display in the market. The screen is truly stunning, providing excellent readability in almost all light conditions and use scenarios. HDR rendering is outstanding, with impressive highlight detail, making video consumption a real joy and smooth scrolling and touch response allow for a very good browsing and gaming experience.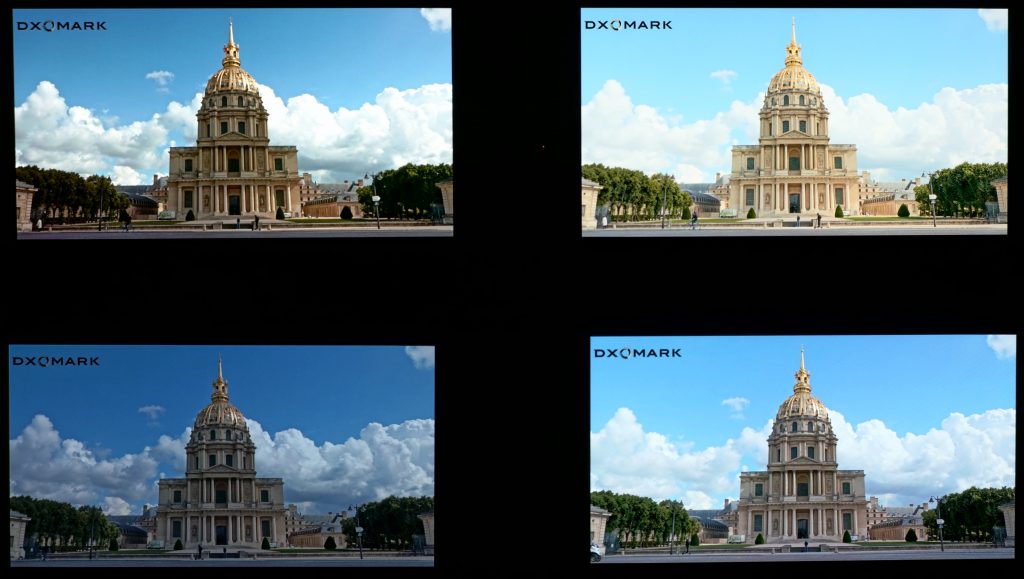 Video contrast is excellent when watching HDR scenes on the display. Clockwise from top left: Apple iPhone 13 Pro Max, Apple iPhone 12 Pro Max, Samsung Galaxy S21 Ultra 5G (Snapdragon), OnePlus 9 Pro. Note that although the clouds and trees in the photo illustrating the iPhone 13 Pro Max's performance may appear clipped, the actual rendering on the device itself does not show any clipping
The iPhone's media consumption capabilities are complemented by a strong audio playback performance, which is quite consistent all use cases but especially good when watching movies and gaming. Audio recording does not give you any reason to complain either and the iPhone is another great option for recording concerts and other loud live events.
In the camera category the iPhone 13 Pro Max is one of the best devices we have tested overall and the best for video recording. The camera performs very reliably, with vivid colors and nice skin tones in still images as well as good contrast. While Zoom performance is good but not among the very best, the 13 Pro Max is outstanding for video recording, thanks to smooth color and exposure transitions, good detail and reliable autofocus tracking and refocusing. Dynamic range is fairly wide, too, making the 13 Pro Max the goto-device for mobile video shooters.
The iPhone 13 Pro Max captures the best video quality we have seen on a smartphone.
For more detail, measurements and samples check out our individual protocol reviews of the Apple iPhone 13 Pro Max:
Asus Zenfone 8: Small but mighty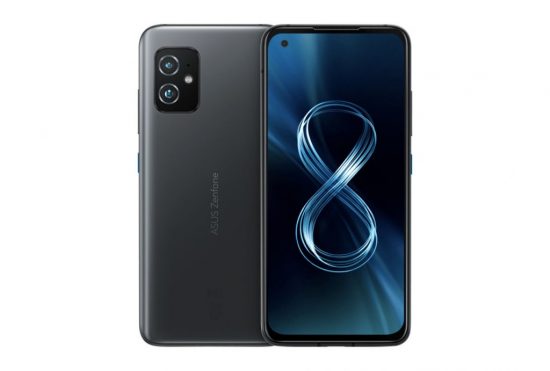 While most brands' flagship devices have fairly similar dimensions Asus stands out from the crowd with its Zenfone 8. The phone packs top-level components all around, such as a Snapdragon 888 chipset, 5.9-inch Super AMOLED display, but is noticeably smaller than competing phones. In fact, it's the currently smallest Android flagship level phone, making it a great option for users who prefer less bulk. Among phones with comparable specs and performance only the Apple iPhone 13 mini is smaller.
The smaller than usual dimensions result in compromises in some areas but the camera is not one of those. There's no dedicated tele lens, so the Zenfone 8 is not the best option for long-range tele zooming but otherwise, camera performance does not leave any reason to complain. Still image quality is overall very good for a Premium segment device and video recording quality is excellent, with good detail and nice colors.
Zenfone 8 videos have good stabilization and nice colors.
In our Audio tests, the device did very well across all areas considering its size. Playback is particularly good at lower volumes and while in recording the Zenfone doesn't excel in any use case, it delivers above average results in all of them. The display could offer better readability in some situations but both motion and touch response are smooth, making for an overall pleasant user experience, especially when gaming or consuming video content.
Where the Zenfone lags slightly behind its competitors in the Premium segment is battery. The price to pay for the smaller dimensions comes in the shape of a smaller battery and in terms of battery autonomy the Asus is not on the same level as some of its larger-sized rivals. If that doesn't bother you too much the Zenfone 8 is an easy recommendation to anyone who wants a smallish smartphone.
For more detail, measurements and samples check out our individual protocol reviews of the Asus Zenfone 8: