The Realme X2 Pro is a capable smartphone that budget-conscious consumers may find interesting. On paper, it doesn't look like a budget phone. It features a fast Qualcomm Snapdragon 855+ processor and a 6.5-inch 90Hz SuperAMOLED FHD+ display. A quadruplet of camera modules runs down the center line of the phone's back.
The primary shooter has a 1/1.7-inch 64MP sensor that pixel-bins down to 16MP output, with a 26mm-equivalent f/1.8 lens. An f/2.2 16mm-equivalent ultra-wide lens sits in front of an 8MP sensor, and the tele module pairs a 52mm-equivalent f/2.5 lens with a 13MP 1/3.4-inch sensor for a 2X optical zoom over the main module. The fourth camera isn't actually for direct imaging—it's reserved for depth sensing. The main and tele modules feature phase detect autofocus.
These are fairly impressive camera specs for a phone that starts at an accessible price, although there are signs of cost-cutting, such as the lack of optical image stabilization. There is also some fierce competition in this price segment. Find out how the Realme X2 Pro stacks up in our DXOMARK Camera review.
Key camera specifications:
Quad-camera setup
Primary: 64MP 1/1.7-inch Quad-Bayer sensor and 26mm-equivalent f/1.8-aperture lens, PDAF
Ultra-wide: 8MP sensor and 16mm-equivalent f/2.2-aperture lens
Tele: 13MP 1/3.5-inch sensor and 52mm-equivalent f/2.5-aperture lens, PDAF
2MP depth-sensing camera
Dual-LED flash
4K/60fps (tested at 1080p/30fps) video, gyro EIS
About DXOMARK Camera tests: For scoring and analysis in our smartphone camera reviews, DXOMARK engineers capture and evaluate over 1600 test images and more than 2 hours of video both in controlled lab environments and in natural indoor and outdoor scenes, using the camera's default settings. This article is designed to highlight the most important results of our testing. For more information about the DXOMARK Camera test protocol, click here. More details on how we score smartphone cameras are available here.
Test results
95
camera
With a DXOMARK Camera overall score of 95, the Realme X2 Pro finds itself just outside the top 40 in our database. It's not a breathtaking performance for 2020, but it's perfectly respectable—and it's worth noting that the iPhone X, Apple's then-flagship that appeared three years before the X2 Pro hit the streets, achieved a similar overall score in our tests.
Still, a lot has changed in three years, and there are now phones from other players courting price-sensitive buyers that also turn in impressive camera performances. The Honor 20 Pro, for example, is in the same price segment but earned an overall score of 113. The Realme matched the Honor's Exposure sub-score and actually beat it in the Wide score, but weaker turnouts in most other sub-categories (notably Noise, Zoom, Artifacts, and Bokeh) pulled down the Realme's overall score.
Exposure accuracy was a high point for the X2 Pro, with very consistent target exposures across a variety of situations.
Along with generally accurate target exposures, the Realme X2 Pro captures HDR scenes well, preserving highlights while keeping plenty of detail in the shadows.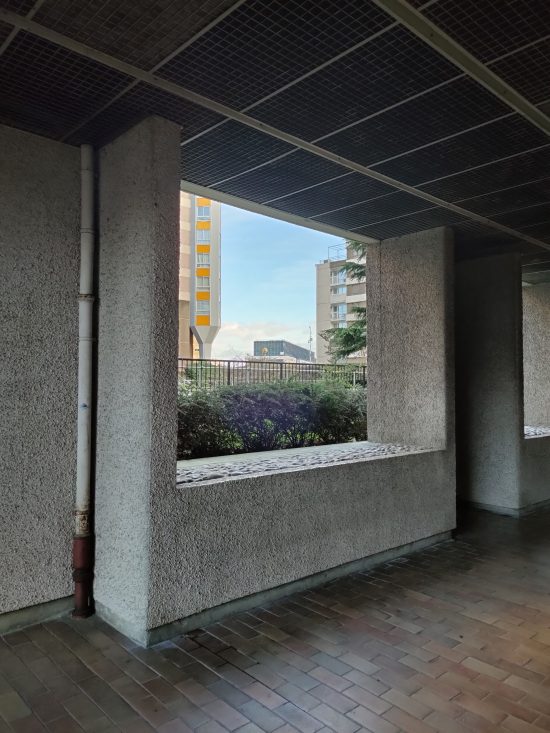 Realme X2 Pro, very good exposure and dynamic range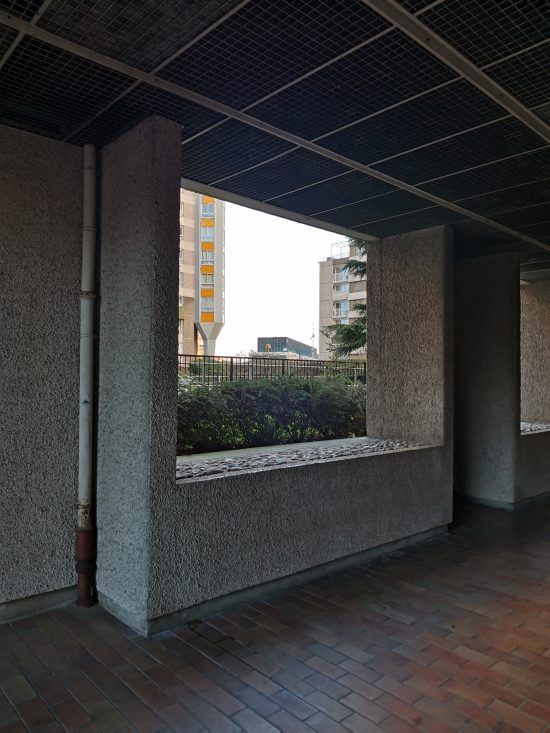 Honor 20 Pro, good exposure but blown out highlights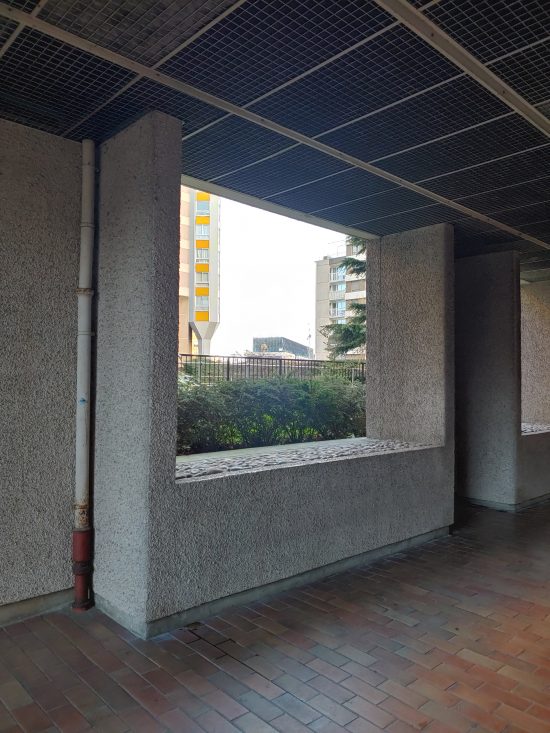 LG G8, good exposure but blown out highlights
In outdoor natural scenes, the Realme X2 Pro delivers pleasant color rendering, with nicely balanced colors. However, skin tones sometimes looked unnatural, and colors were occasionally oversaturated.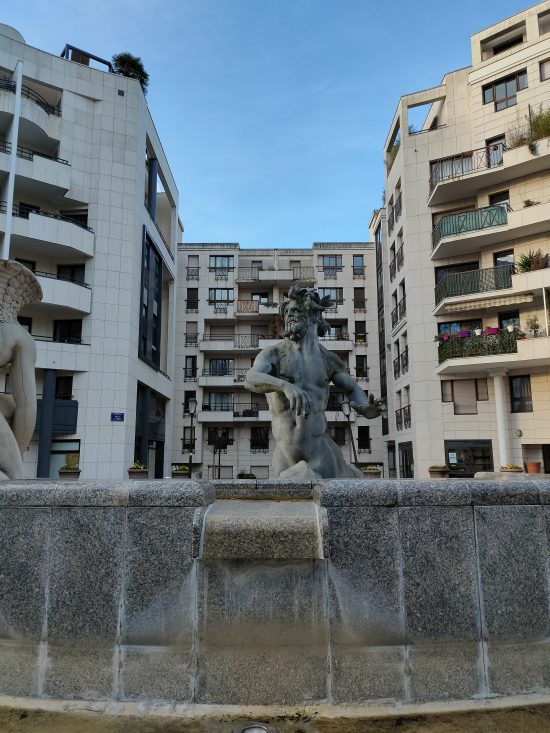 Realme X2 Pro, good color rendering, accurate white balance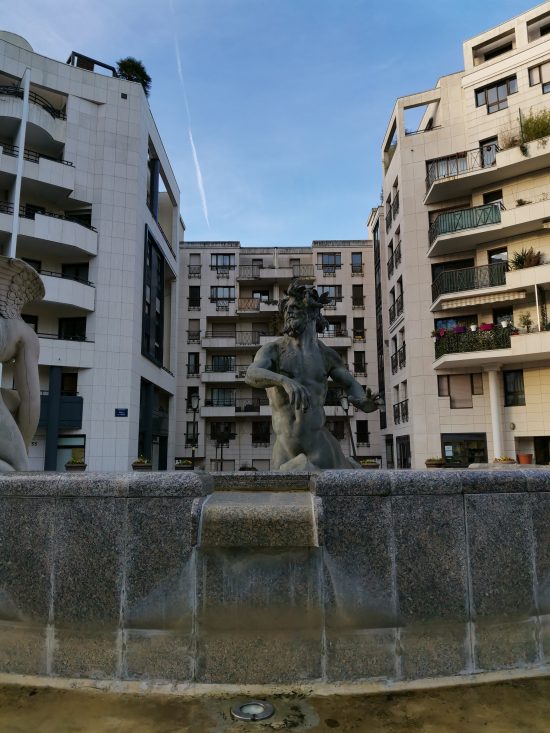 Honor 20 Pro, acceptable color rendering, slight magenta cast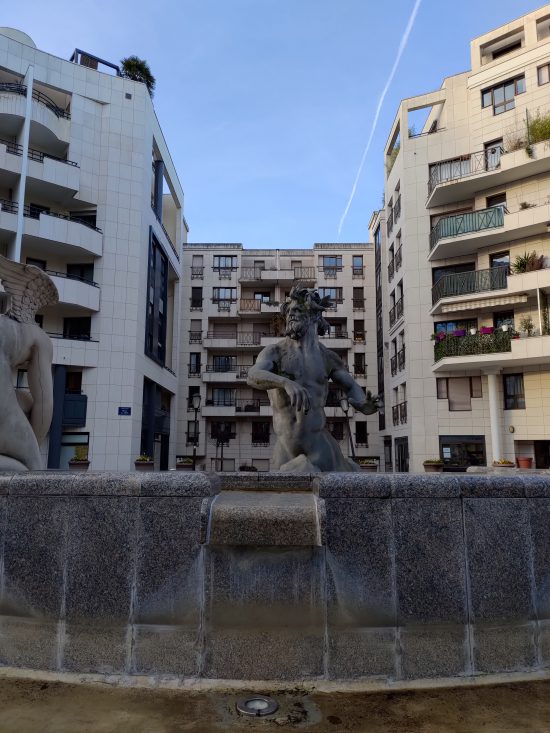 Asus ZenFone 6, accurate white balance and good color rendering
With indoor lighting, the Realme has a tendency towards an orange cast that leads to less accurate color, as well as some difficulties with skin tones.
The Realme X2 Pro stumbles in our Noise testing, with pronounced luminance noise visible under all lighting conditions. Even though detail levels in outdoor shots are usually pretty good, the noise levels bring down the overall image quality. Viewed at pixel level, the X2 Pro images have a crunchy character that some competitors manage to avoid by controlling noise more effectively without destroying too much detail.
Our testers were satisfied with the Realme X2 Pro's autofocus performance, which was generally fast and accurate, earning the phone a solid sub-score of 94. In our lab tests, the AF locked on reliably with both short and long delays after defocusing the camera. This said, the Realme is marginally slower to do so than its competitors in this comparison.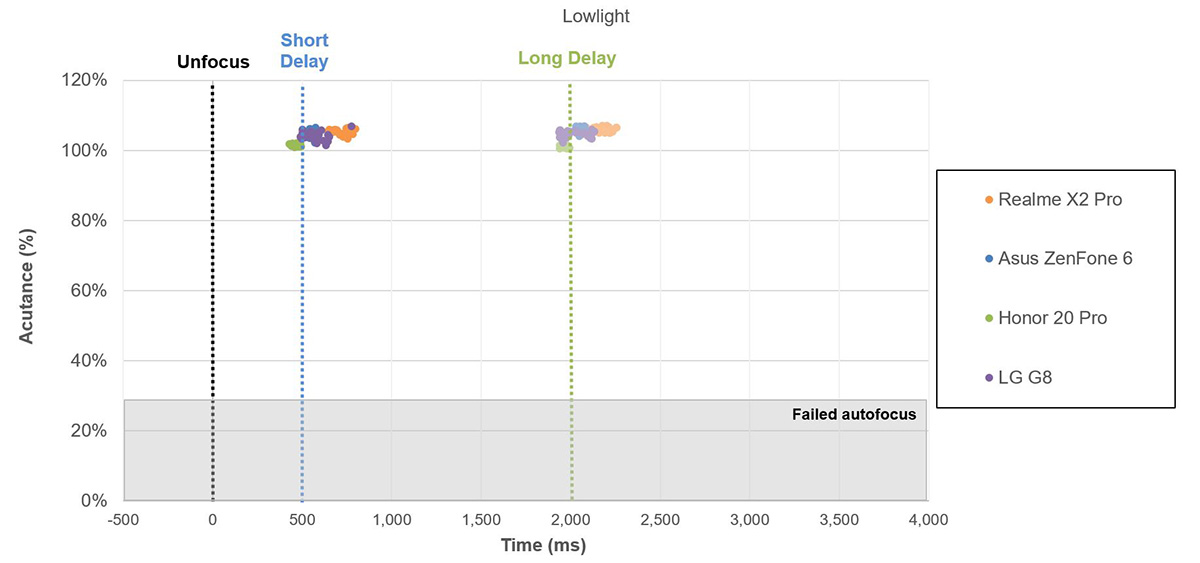 Autofocus comparison in low light (20 lux)
The Realme X2 Pro struggled with image artifacts, earning an unimpressive Artifact sub-score of 52. The competition in this segment often does better. Ringing was particularly pronounced, with the Realme netting the lowest possible result for this particular artifact. Color fringing is visible, and flare can be a problem in high-contrast scenes.
The RealMe X2 Pro's ultra-wide camera has a 16mm-equivalent focal length, about par for the course in its category (the Asus ZenFone 6 claims a much wider 11mm-equivalent lens, but the effective field of view is 15.5mm according to our tests, probably because of distortion correction). The wide module maintains the Realme's very accurate target exposure, and distortion correction is good.
On the downside, high luminance noise continues to be a problem. Corners can be soft, which is typical of ultra-wide camera modules, but detail in the center is also reduced compared to the main camera. Dynamic range falls off in ultra-wide shots, so expect some highlight clipping. Color fringing on high-contrast edges is pronounced. All that said, the Realme's competitors are often not ultra-wide powerhouses either, with both the Asus ZenFone 6 and the Honor 20 Pro turning in lower Wide sub-scores.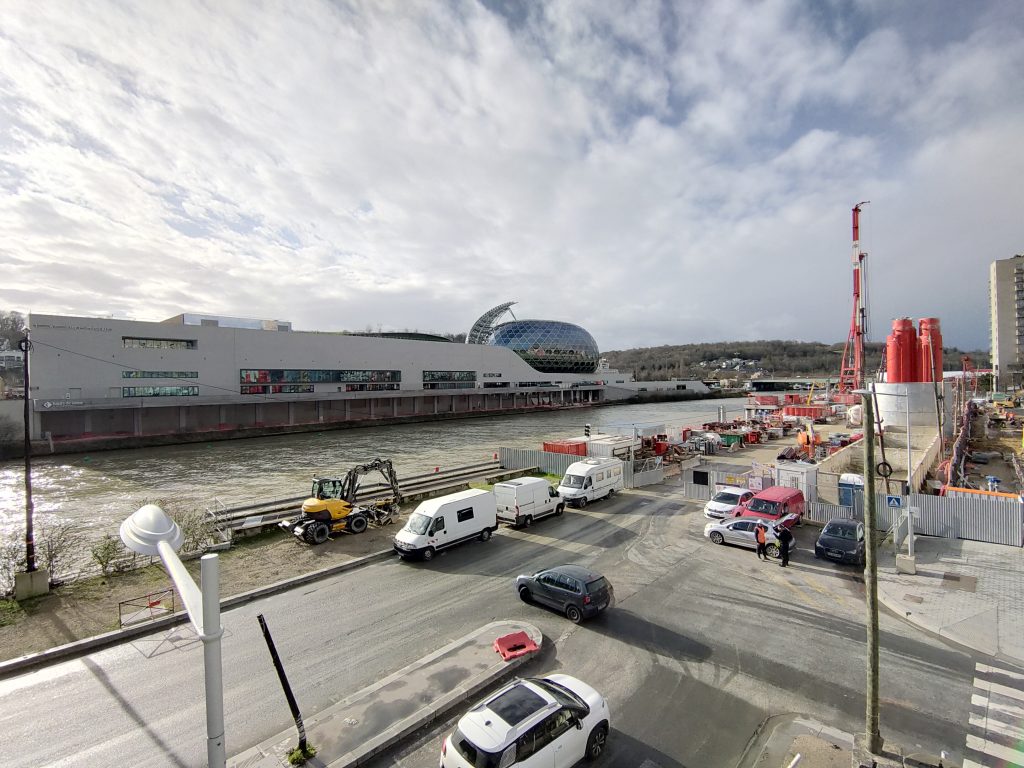 Realme X2 Pro, highlight clipping and purple fringing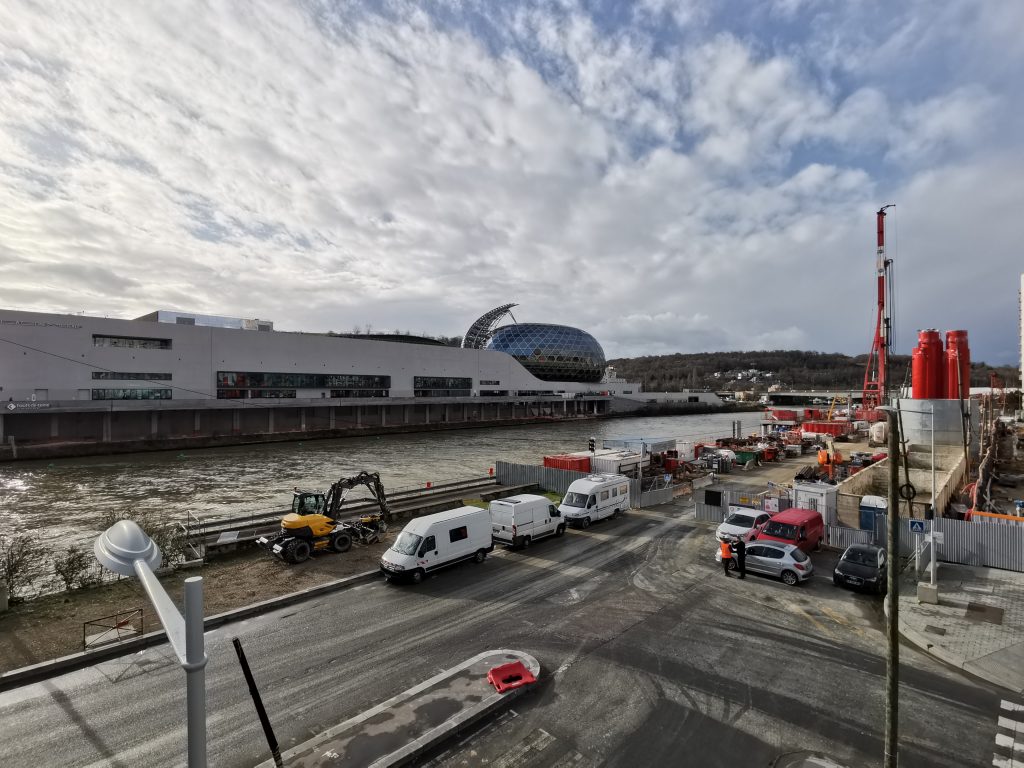 Honor 20 Pro, better dynamic range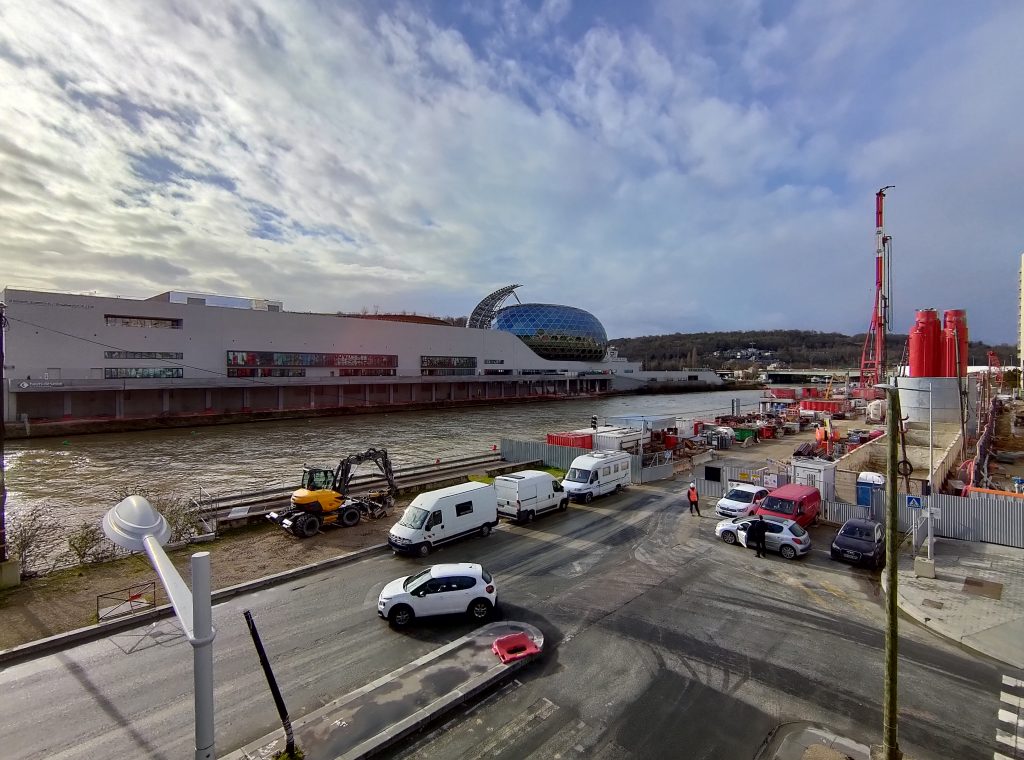 Asus ZenFone 6, better dynamic range, purple fringing
The Realme X2 Pro's tele camera offers a 2x optical zoom over the main module. It improves on the noise situation compared to the main and wide cameras, delivering a nice balance between noise control and detail preservation. Being a 2x optical zoom, detail does begin to drop off as the zoom range is extended—the advantage of the Honor 20 Pro's 3x lens is obvious—but the Realme's performance is respectable. More capable optical zooms, such as the 5x modules featured on the Oppo Find X2 Pro and the Xiaomi Mi 10 Pro, remain the purview of higher-end handsets for the moment.
The Realme turns in a middle-of-the-pack Bokeh sub-score of 50, tying the Asus ZenFone 6 and beating the LG G8 (40), but falling behind the Honor 20 Pro (70). Our testers found performance to be generally satisfactory. The background blur effect is quite strong, simulating a shallower depth of focus than some other phones. Depth estimation is generally good, though the algorithm does trip up and create artifacts. Luminance noise is uneven, being more pronounced on the subject than the background. The foreground blur gradient can be abrupt and unnatural.
After sunset, the Realme X2 Pro does an acceptable job with flash portraits, with good target exposure on the subject's face and fairly good levels of detail, though the background is likely to be badly underexposed.
Night-time cityscape shots are less impressive, with strong luminance and chroma noise substantially degrading detail and texture. Dynamic range suffers, with clipping in both highlights and shadows. An orange or pink cast can be visible.
The Realme X2 Pro's video stabilization is quite ineffective at its maximum 4K video resolution. The device's 1080p Full HD mode achieves better results overall, so we used that setting for our video testing, at which the Realme X2 Pro earned a Video score of 86, slightly low for its category. Target exposure is usually accurate, despite occasional slight exposure instabilities. White balance is generally stable and is accurate outdoors. Autofocus was generally fast and reliable under all tested conditions, though tracking performance dropped off indoors and focus instabilities were sometimes evident.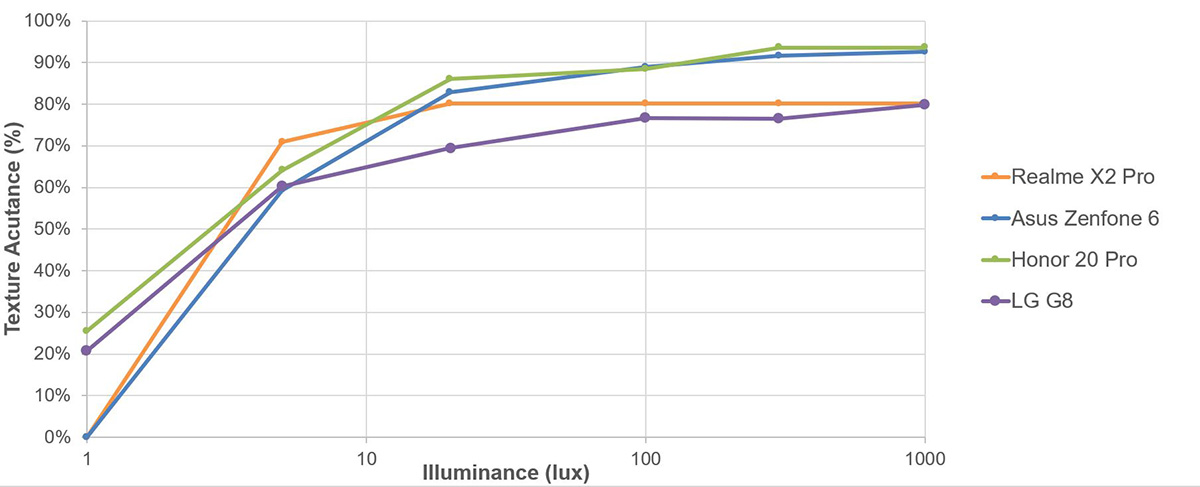 On the downside, luminance noise is high and texture is low overall, with noise becoming particularly coarse in low light. Dynamic range is lower than in still photos. Though white balance is accurate in outdoor lighting, a color cast is visible when shooting indoors and becomes even more pronounced in low light. Artifacts like moiré and aliasing are sometimes visible, though not egregious (but as with stills, ringing remains an issue). Stabilization is not impressive.
Realme X2 Pro, indoor video
Conclusion
With the X2 Pro, Realme has put a fairly capable imaging system into a phone that's available at an attractive price. It nails the basics: photos and videos are generally properly exposed and in focus. Image also show a wide dynamic range, which makes the X2 Pro a good smartphone to shoot with in challenging high-contrast situations. The 2x optical zoom camera module delivers pleasant all-around images as well. But heavy noise, non-negligible artifacts, and other issues hold back its overall performance. A few years ago, the Realme X2 Pro would have been an astounding value; but today, the field is crowded with competing offerings that are also aimed at budget-conscious buyers.
Photo
Pros
Fairly good detail in outdoor conditions
Good texture/noise balance in zoom shots
Nice ultra-wide shots with little distortion
Cons
Strong luminance noise
Strong ringing and notable softness in corners
White balance issues, especially indoors and in low light
Depth estimation artifacts in bokeh simulation
Strong chroma noise in night scenes
Video
Pros
Accurate white balance
Fast autofocus in all tested conditions
Fairly good focus tracking outdoors
Cons
Luminance noise outdoors and indoors
Low texture in all conditions
Poor AF tracking in low light
Reduced dynamic range in all conditions
Aliasing, moiré, and moving texture artifacts
Poor stabilization