Three years after the first Boomster, the Berliners from Teufel are back with a new and improved version. While the minimalist design doesn't change much, it is now IPX5 certified, which means the speaker is splash-proof. Under the hood, there is now an 18 hour-life battery (at nominal volume), along with two tweeters, two midrange speakers, and one subwoofer promising a harmonious tonal balance, precise bass, and clear treble. To top it off, the Dynacore algorithm aims to create a much wider sound stage.
We put the Teufel Boomster through our rigorous DXOMARK testing protocol to see how it measures up in a variety of tests and several common use cases.
Key specifications include:
Speakers: two tweeters, two midrange speakers and one woofer
Weight: 3.75 kg (8.27 lbs)
Dimensions: 37 cm (14.4″) x 18 cm (7.1″) x 14,8 cm (5.8″)
Connectivity: Bluetooth 5 (aptX), 3.5 mm jack, and both FM and digital radios (DAB+ and antenna)
Remote control
IPX5
18 hours of battery life (at nominal volume)
Test conditions:
Tested with Motorola G8 for music, Xiaomi Mi TV Box S for movies
Communication protocol used: Bluetooth for music, 3.5 mm jack for movies
About DXOMARK Wireless Speaker tests: For scoring and analysis in our wireless speaker reviews, DXOMARK engineers perform a variety of objective tests and undertake more than 20 hours of perceptual evaluation under controlled lab conditions. This article highlights the most important results of our testing. Note that we evaluate playback using only the device's built-in hardware. (For more details about our Speaker protocol, click here.) The Bang & Olufsen Beosound Level falls into the Advanced category of devices in the DXOMARK Speaker rankings.
Test summary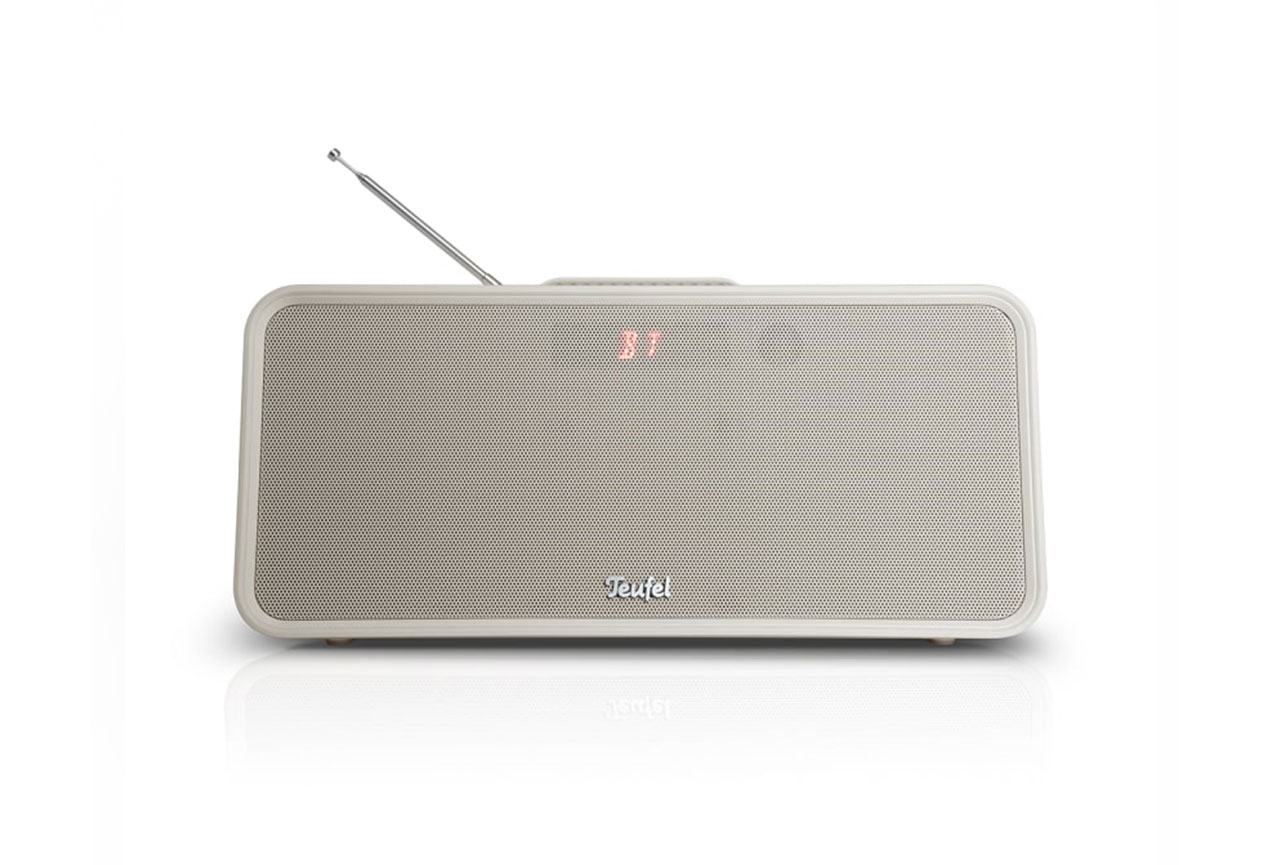 Teufel Boomster
139
speaker
Pros
Pleasant tonal balance at nominal level, with generous bass and precise treble
Impactful and sharp dynamics at nominal level
Suitable for louder volume use cases, despite the lack of dynamics and the occasional aggressive sonority (at louder volumes)
Almost void of sonic artifacts
Very good maximum volume
Cons
Pervasive boominess at soft and nominal volumes
Lack of clarity at soft volumes
Dynamics are impaired by strong compression at loud volumes.
Localizability worsens as listening range increases.
The first volume steps aren't loud enough.
The Teufel Boomster's overall score of 139 makes it one of the best performers in our Advanced Speakers ranking, right between two weighty competitors (and second iterations as well): the Marshall Stanmore II and the Klipsch The Three II.
Teufel's latest Boomster model offers a non-neutral yet pleasant tonal balance, articulate treble, precise and powerful dynamics, realistic distance rendering, and a very good maximum volume. Additionally, the sound reproduction is almost free from sonic artifacts, from soft to nominal volumes. All these strengths make it a suitable companion for many situations, from listening to music or podcasts before going to bed, to entertaining a small group of friends, or simply kicking back at home.
Its front-firing conception, as well as the noticeable compression that arises at louder volumes, can be a problem if you want to use it outdoors or for a party, however, if you don't need sound to be evenly distributed at 360° and don't mind dynamics to be less powerful, the speaker remains otherwise adapted to high SPL use cases. On another note, don't expect a whopping sound field wideness or particularly precisely localizable elements if you're standing far from the speaker. Finally, note that the Teufel Boomster exhibits a fairly boomy sonority regardless of the listening level, and rather inconsistent volume steps.
Sub-scores explained
The DXOMARK Speaker overall score of 139 for the Teufel Boomster is derived from a range of sub-scores. In this section, we will take a closer look at these audio quality sub-scores and explain what they mean for the user, and we will show some comparison data from two of the device's competitors, the Klipsch The Three II and the Audio Pro C10 MKII.
Timbre
139
Bowers & Wilkins Formation Wedge
DXOMARK timbre tests measure how well a speaker reproduces sound across the audible tonal range and takes into account bass, midrange, treble, tonal balance, and volume dependency.
Playback timbre comparison
Overall, Teufel's rejuvenated Boomster reveals a pleasant, albeit non-neutral, tonal balance: while both low- and high-end frequencies are emphasized (resulting in generous bass and slightly exacerbated brilliance), low midrange sounds a bit hollow. When watching movies, a slight excess of treble can occasionally induce a harsher sonority, compensated by a great midrange performance ensuring precise and intelligible vocal reproduction, as well as deep and powerful low-frequency sound effect rendering.
Music playback frequency response
At low volumes, the speaker suffers from a lack of clarity on high-pitched instruments and voices (inducing a somewhat muffled sonority), and from a slight excess of bass, giving it a "boomy" feel across all listening levels and all use cases. Due to its front-firing architecture, these two shortcomings are exacerbated when listening off-axis.
When listening at louder volumes, the opposite occurs: treble becomes slightly excessive, and both bass and midrange are on the lacking side.
Dynamics
118
Bowers & Wilkins Formation Wedge
Our dynamics tests measure how well a device reproduces the energy level of a sound source, taking into account attack, bass precision, and punch.
Playback dynamics comparison
From soft to nominal volumes, the latest Boomster delivers sharp and impactful dynamics: attack is snappy, bass is very precise, and punch is very powerful. Dynamic envelope is rather well preserved when listening from behind the speaker, despite the obvious loss of sharpness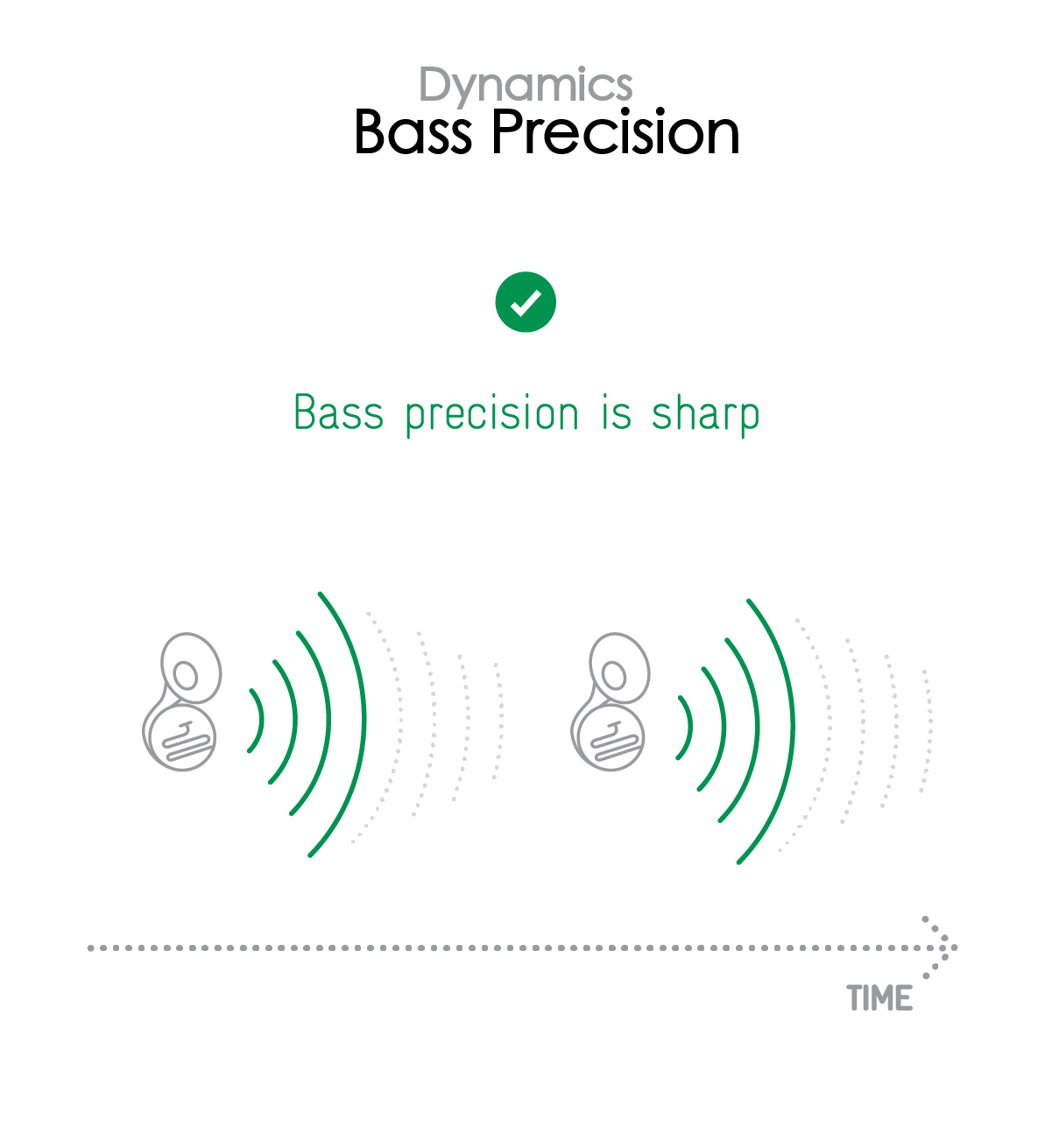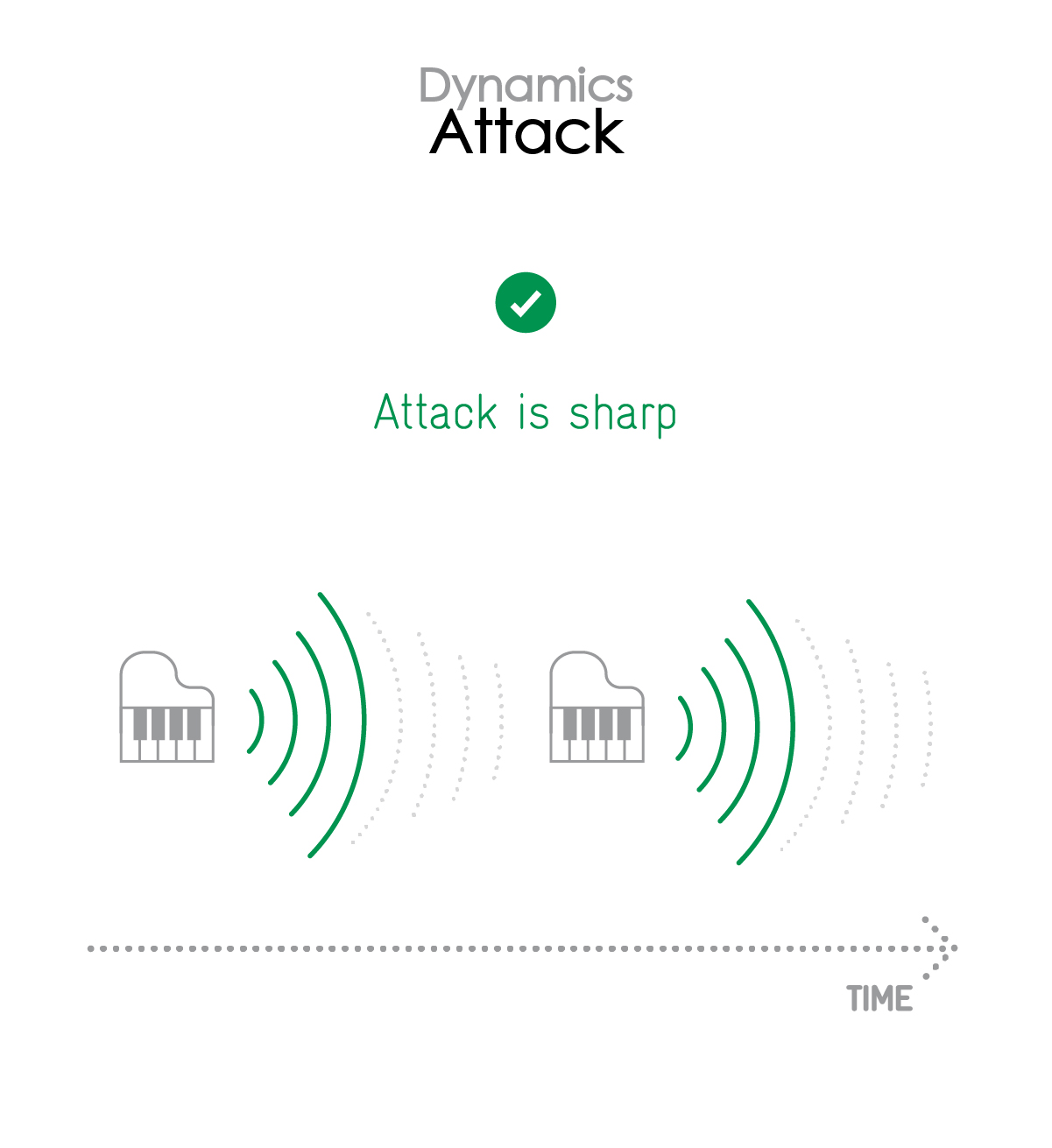 That all said, at loud volumes, punch is severely hamstrung by the compression algorithm. Further, when watching movies, bass precision is impaired by the excessive boominess of lower frequencies (low mediums and bass).
Spatial
88
Bowers & Wilkins Formation Wedge
Our spatial tests measure a speaker's ability to reproduce stereo sound in all directions, taking into account localizability, balance, wideness, distance, and directivity. Please note that wideness is 0 on mono speakers and on speakers that cannot deliver a significant stereo effect.
Playback spatial comparison
Due to its front-firing design, the Teufel Boomster is unable to evenly distribute sound at 360°, hence a low sub-score for the outdoor and party use cases. Besides, it generates a fairly narrow scene, unless the listener stands fairly close to the device (under 1m). Localizability follows the same logic. Distance rendering, on the other hand, is very realistic.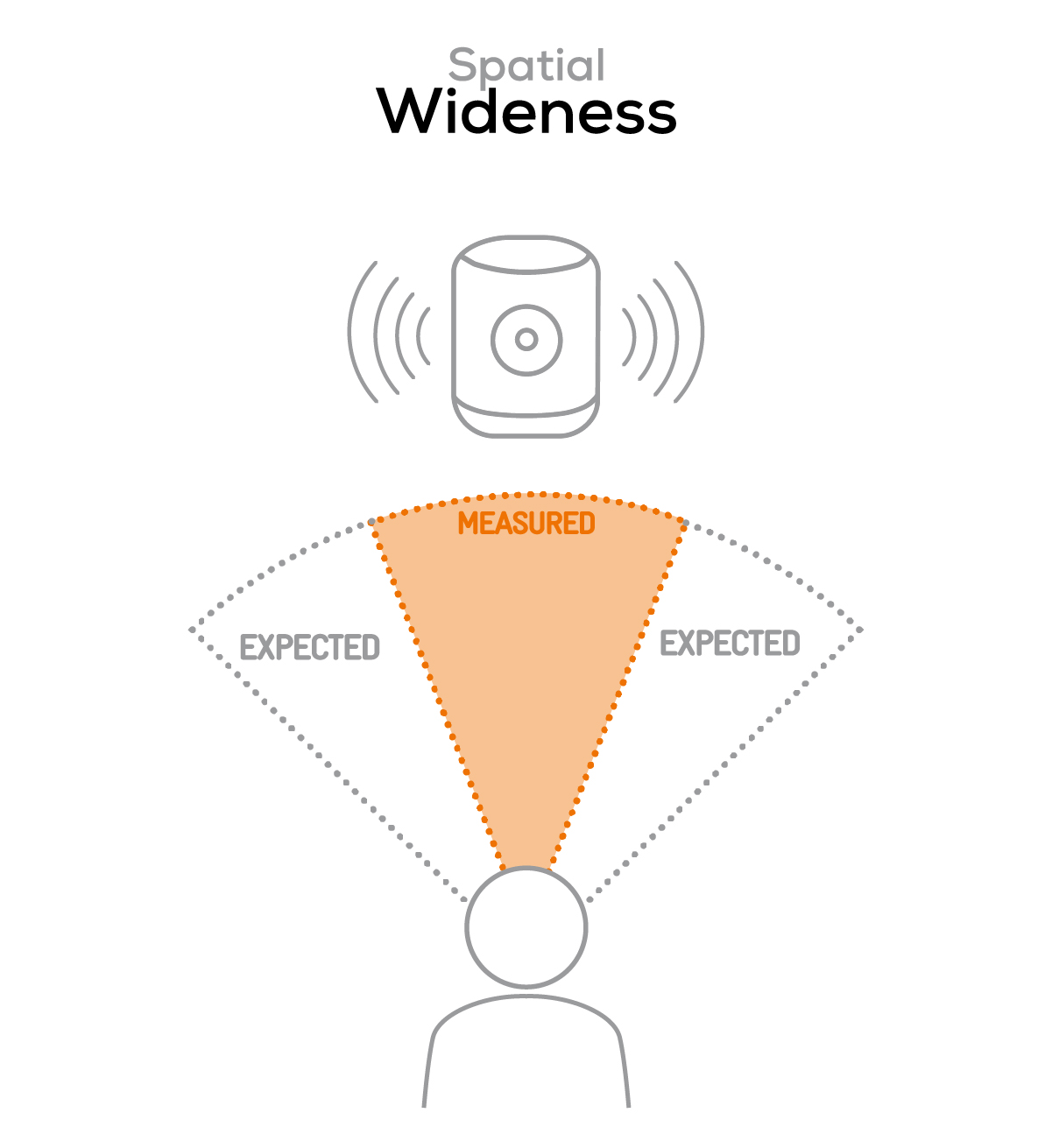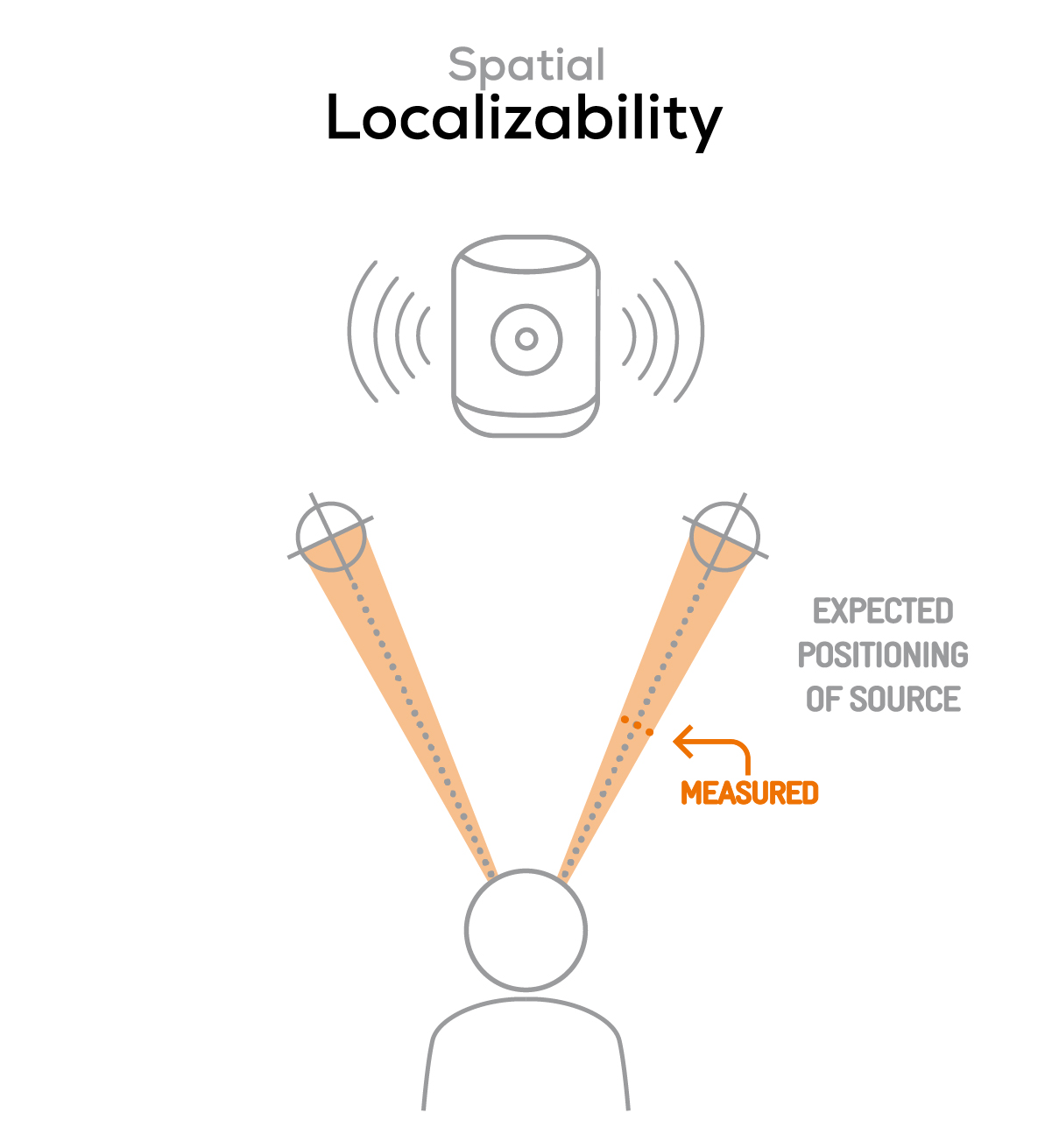 Volume
98
Bluesound Pulse Mini 2i
Our volume tests measure both the maximum loudness a speaker is able to produce and how smoothly volume increases and decreases based on user input.
Playback volume comparison
Teufel's 2021 Boomster delivers such an elevated maximum volume that it comes pretty close to being the loudest device we've tested. Here are a few sound pressure levels (SPL) we measured when playing our sample recordings of hip-hop and classical music at maximum volume:
| | | | | | | |
| --- | --- | --- | --- | --- | --- | --- |
| | Correlated Pink Noise | Uncorrelated Pink Noise | Hip-Hop | Classical | Latin | Asian Pop |
| Teufel Boomster | 93.5 dBA | 91.3 dBA | 89.2 dBA | 82.4 dBA | 89.5 dBA | 83 dBA |
| Audio Pro C10 MKII | 87.5 dBA | 84.6 dBA | 84.7 dBA | 76.3 dBA | 86.3 dBA | 77.1 dBA |
| Klipsch The Three II | 93.2 dBA | 92.7 dBA | 91.1 dBA | 85 dBA | 92.3 dBA | 86.1 dBA |
However, as shown in the graph below, the volume step distribution isn't homogeneous enough across all listening levels. For instance, audio is still completely muted at the first volume step.
Playback volume consistency comparison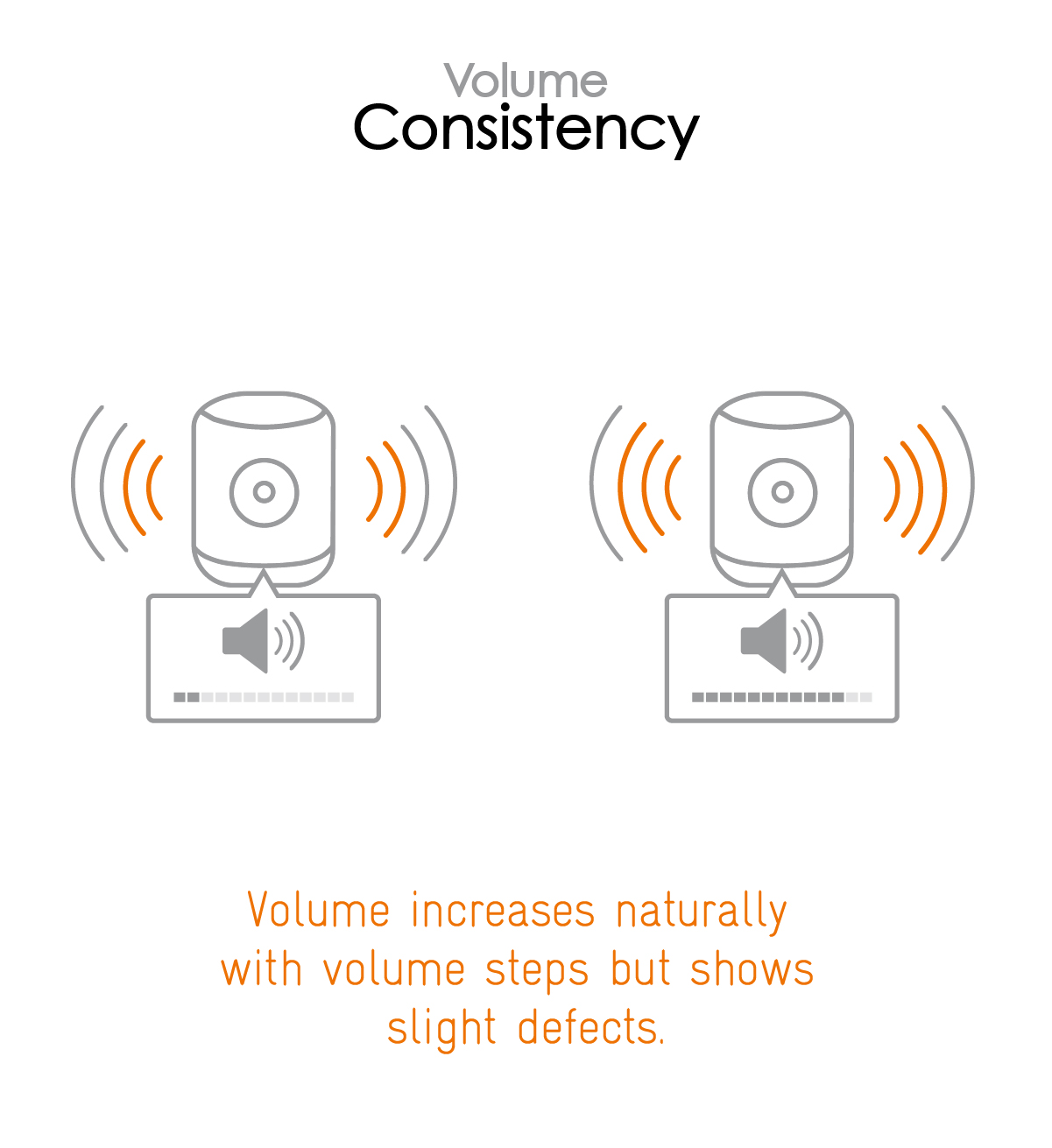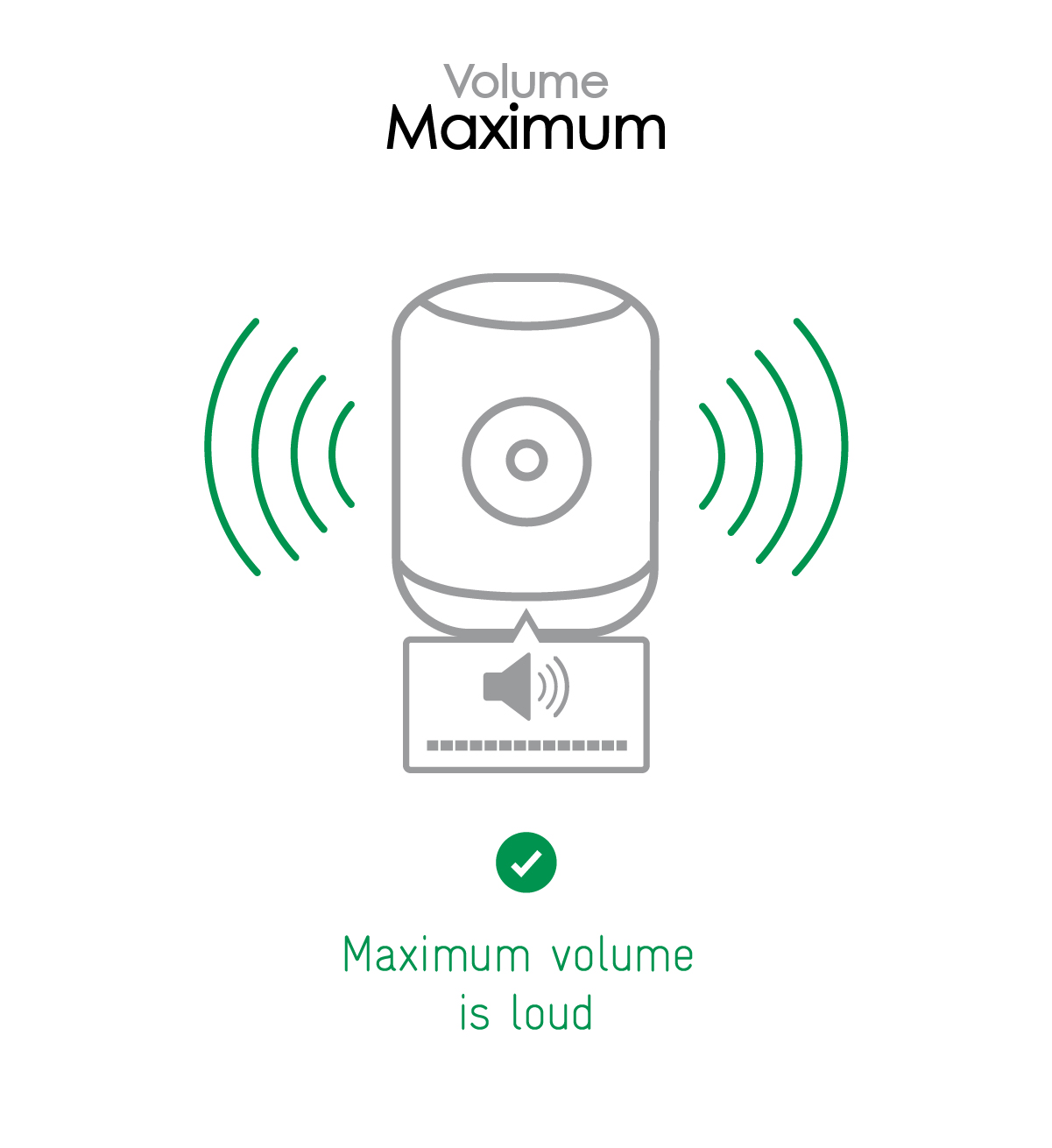 Artifacts
Our artifacts tests measure how much source audio is distorted when played back, along with such other sound artifacts as noise, pumping effects, and clipping. Distortion and other artifacts can occur both because of sound processing and because of the quality of the speakers.
Playback artifacts comparison
Except for an upper bass resonance slightly impairing the device's intelligibility (regardless of the listening volume), and noticeable compression at maximum volume, the speaker is perfectly free from perceivable artifacts, whether spectral, temporal or noise-related.
Playback total harmonic distortion
In other words, partying is the only situation significantly impaired by undesirable sounds; all other use cases are fairly unaffected by artifacts.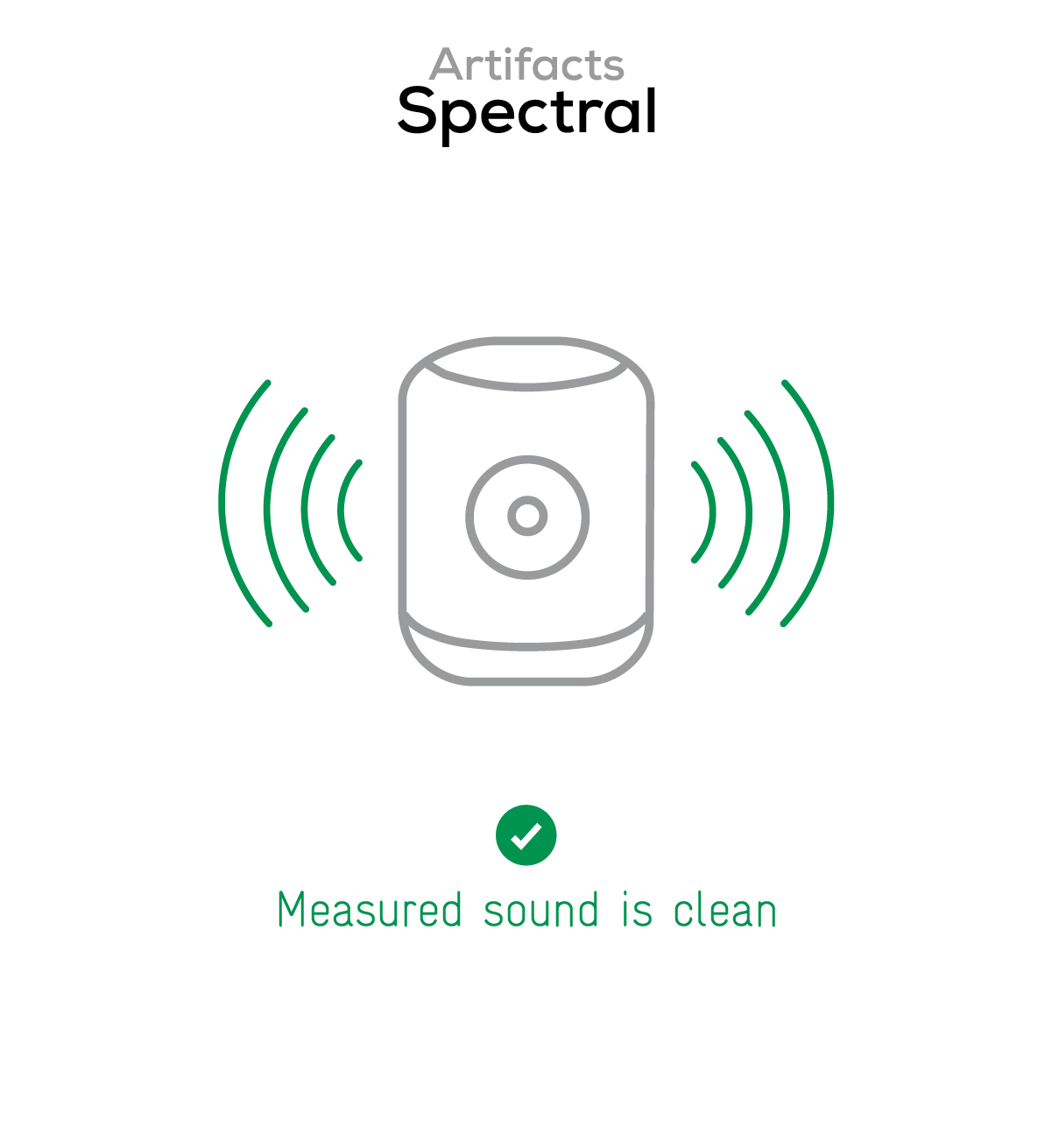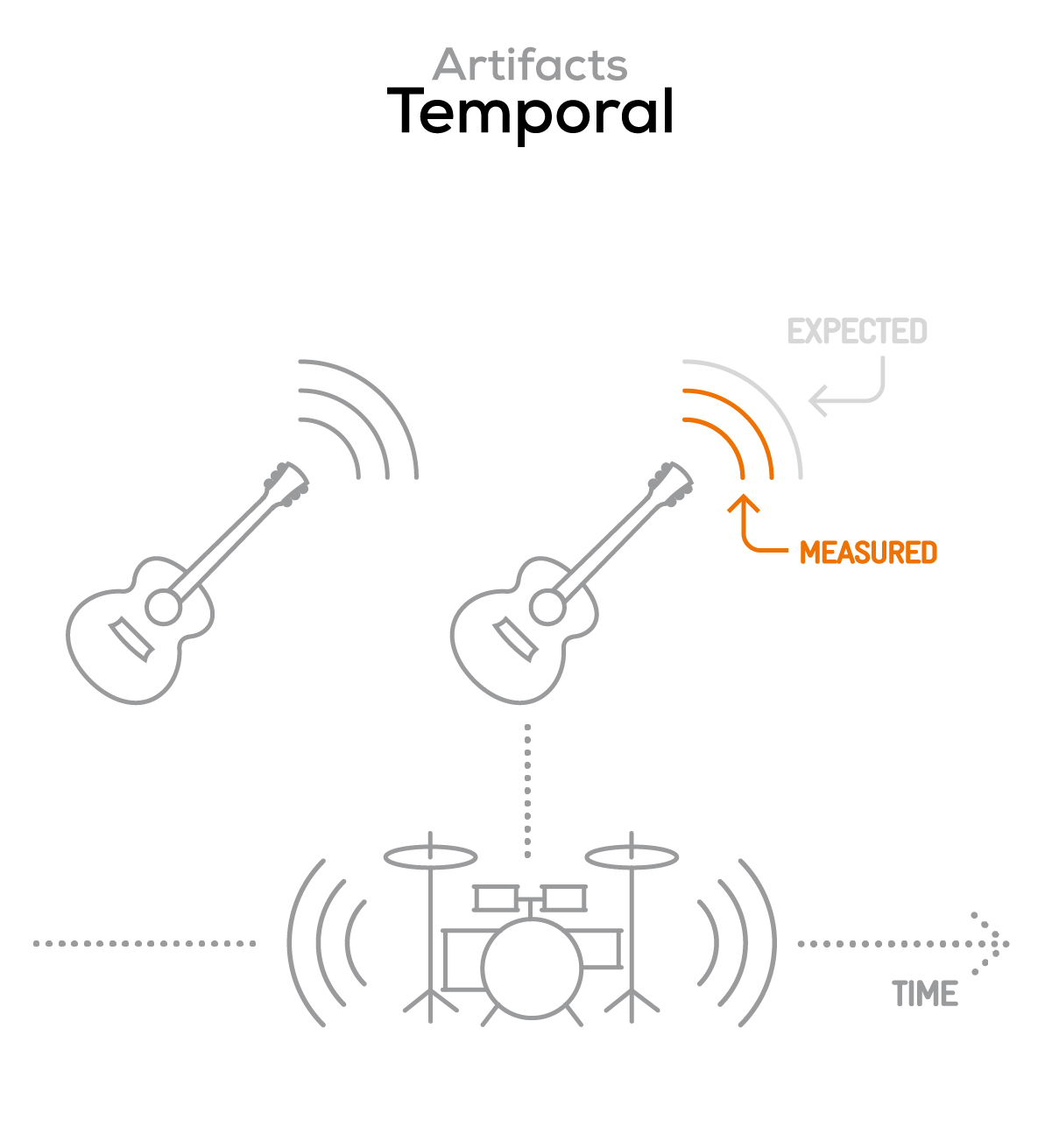 Conclusion
With its flattering tonal balance, detailed and impactful dynamics, excellent maximum volume and almost no perceivable artifacts, the Boomster's second iteration has managed to land directly in the top five of all the advanced speakers we've tested to date — besides keeping most of its manufacturer's promises. The speaker is particularly well-suited for an outdoor use if you're not hung up on 360° sound, as well as a small indoor gathering, relaxing at home, and even listening to music or podcasts before going to bed. That said, you should be aware that, keeping in line with its name, the speaker delivers a fairly boomy sound. Also, it compresses dynamics at louder levels, and offers a much better spatial performance from up close — which might make it suitable for watching movies in a cozy living room, but not in a Beverly-Hills-mansion-like situation.