The Audio Pro C10 MKII is a relatively unadorned rectangular box with three front-facing speakers. The form matches the Swedish company's simple statement about its philosophical preference for function: "Our products are designed to perform. We also want our speakers to be enjoyed by the many, not the few, so the design must stand the test of time. We design good speakers, not spaceships."
Simple, bold, and yes, that's a not-too-subtle jab at the companies creating oddly shaped home speakers with flashing lights and other doodads. Other than laying out the specs for the C10 MKII, Audio Pro makes no claims about its performance. So let's see how the Audio Pro C10 MKII fares in our Audio tests.
Key specifications include:
Dimensions: 32  x 16.6 x 18 cm ( 12.6 x 6.5 x 7 in.)
Weight 3.9kg (8.6 lbs.)
Speakers: Two tweeters, .75″ textile dome; one woofer 5.25″ long throw, all front facing
Connectivity: AirPlay 2, Google Cast, External Protocol, Bluetooth
Test conditions:
Tested with Motorola G8 for both music and movies
Communication protocol used: Bluetooth for both music and movies
About DXOMARK Wireless Speaker tests: For scoring and analysis in our wireless speaker reviews, DXOMARK engineers perform a variety of objective tests and undertake more than 20 hours of perceptual evaluation under controlled lab conditions. This article highlights the most important results of our testing. Note that we evaluate playback using only the device's built-in hardware. (For more details about our Speaker protocol, click here.) The Audio Pro C10 MKII falls into the Advanced category of devices in the DXOMARK Speaker rankings.
Test summary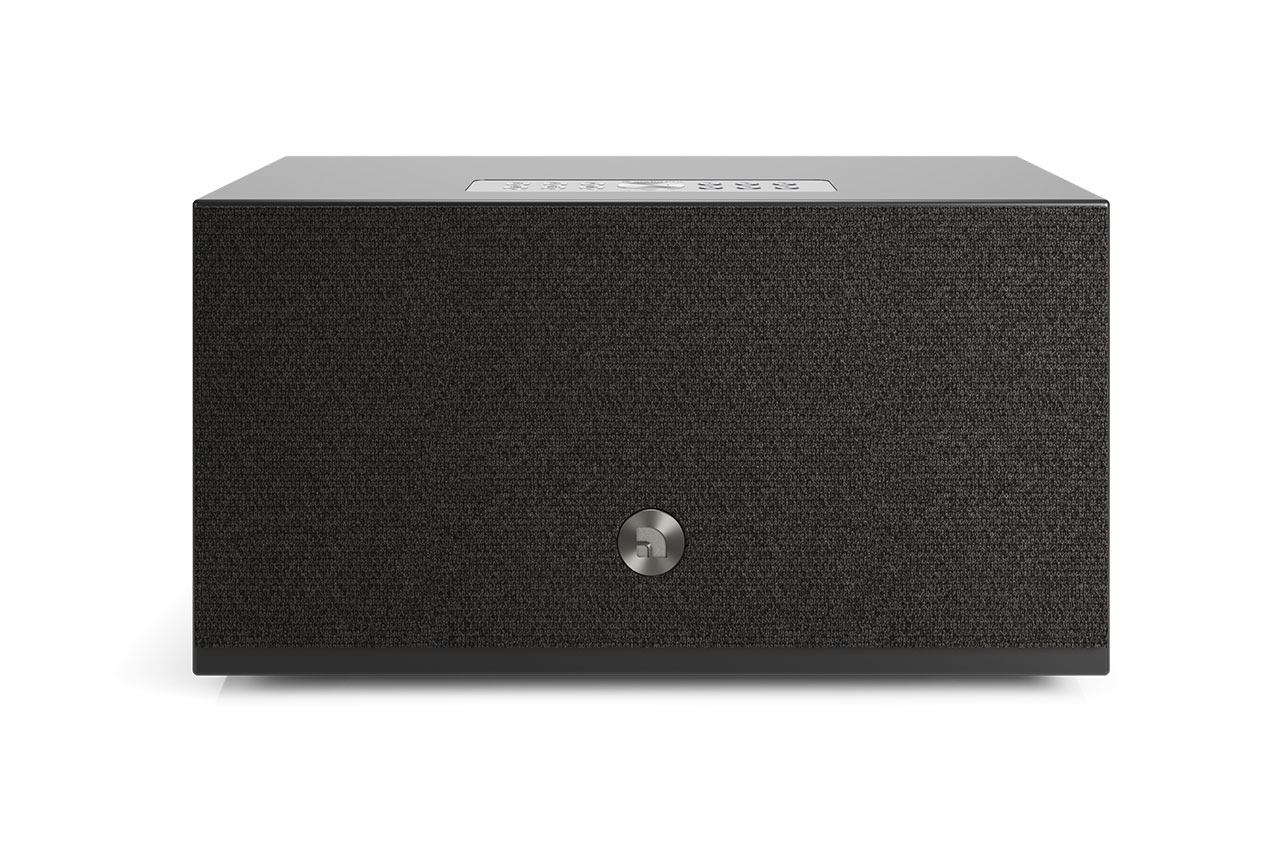 Audio Pro C10 MKII
136
speaker
Pros
Snappy attack at any volume
Very pleasant bass timbre and accurate bass precision
Good performance at lower volumes
Mostly free of artifacts
Cons
Lack of treble brightness, especially at higher sound pressure levels (SPL)
Unclear timbre in the midrange frequencies.
Lackluster punch
Unsatisfactory performance at higher SPL
The Audio Pro earned an overall score of 136, which places it among the top 10 among the devices we've tested in this price range. It's tied with the JBL Xtreme 3 and the Yamaha MusicCast 50.  The top score in this category was earned by the Harman Kardon Citation 200, with a 147.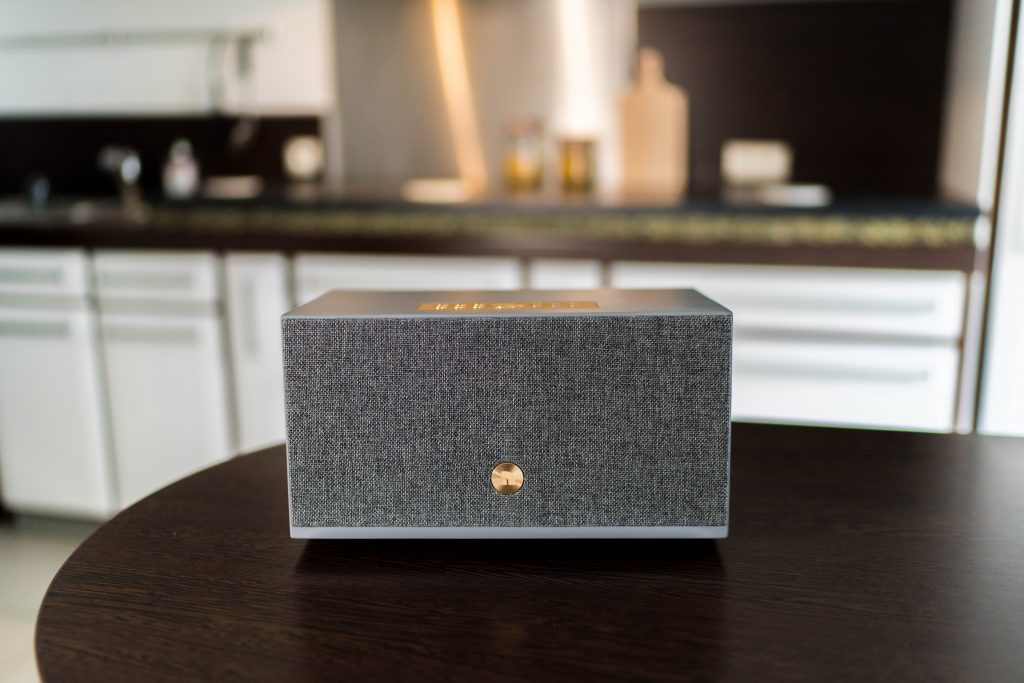 The Audio Pro C10 MKII earned a very good score for volume.
The Audio Pro C10 MKII scored in the upper tier of our Advanced category in every attribute except spatial, where it was average or slightly above.  In timbre, our engineers praised the bass presence and deemed tonal balance decent, but the performance in midrange was problematic. The scores in dynamics were solid, and excellent in artifacts. Midrange issues also came into play in the spatial attribute. Let's take a detailed look.
Sub-scores explained
The DXOMARK Speaker overall score of 136 for the Audio Pro C10 MKII is derived from a range of sub-scores. In this section, we will take a closer look at these audio quality sub-scores and explain what they mean for the user, and we will show some comparison data from two of the device's competitors, the Marshall Stanmore II and the Bose Home Speaker 500.
Timbre
132
Bowers & Wilkins Formation Wedge
DXOMARK timbre tests measure how well a speaker reproduces sound across the audible tonal range and takes into account bass, midrange, treble, tonal balance, and volume dependency.
Playback timbre comparison
Overall, the Audio Pro C10 MKII delivers a solid timbre performance. Frequency response is fairly flat and natural. The bass performance earned particularly high marks. Where the Audio Pro runs into trouble is in the midrange.
But let's start with the good news: The Audio Pro device produces sweet, round bass with an appreciable low-end extension and subtle added distortion. The bass remains good even at lower volumes, despite less low end. Bass becomes a bit underwhelming at higher SPL. While still pleasingly round, it sometimes lacks the growl coming from a consistent upper bass presence.
Treble is decent but lacks brightness and high-end extension. It sounds a little dull in most of our use cases regardless of the volume level. But that dullness is most pronounced at high SPL.
Music playback frequency response
When it comes to midrange, the C10 MKII presents a more nuanced picture. While not resonant, and even fairly flat, the midrange overall sounds very blurry. In its lower region, it lacks definition and proper bass support, which results in a muddy lower midrange.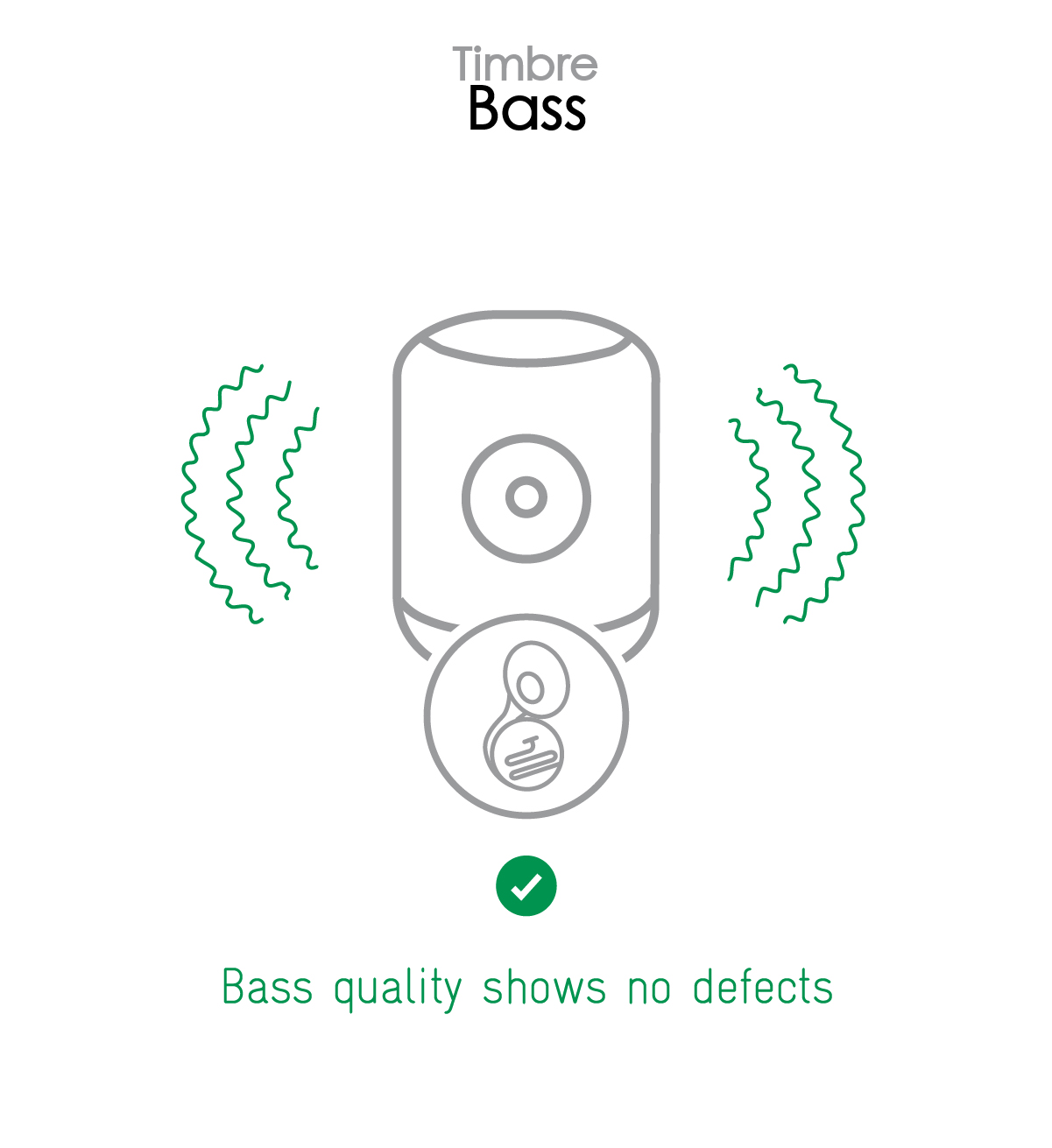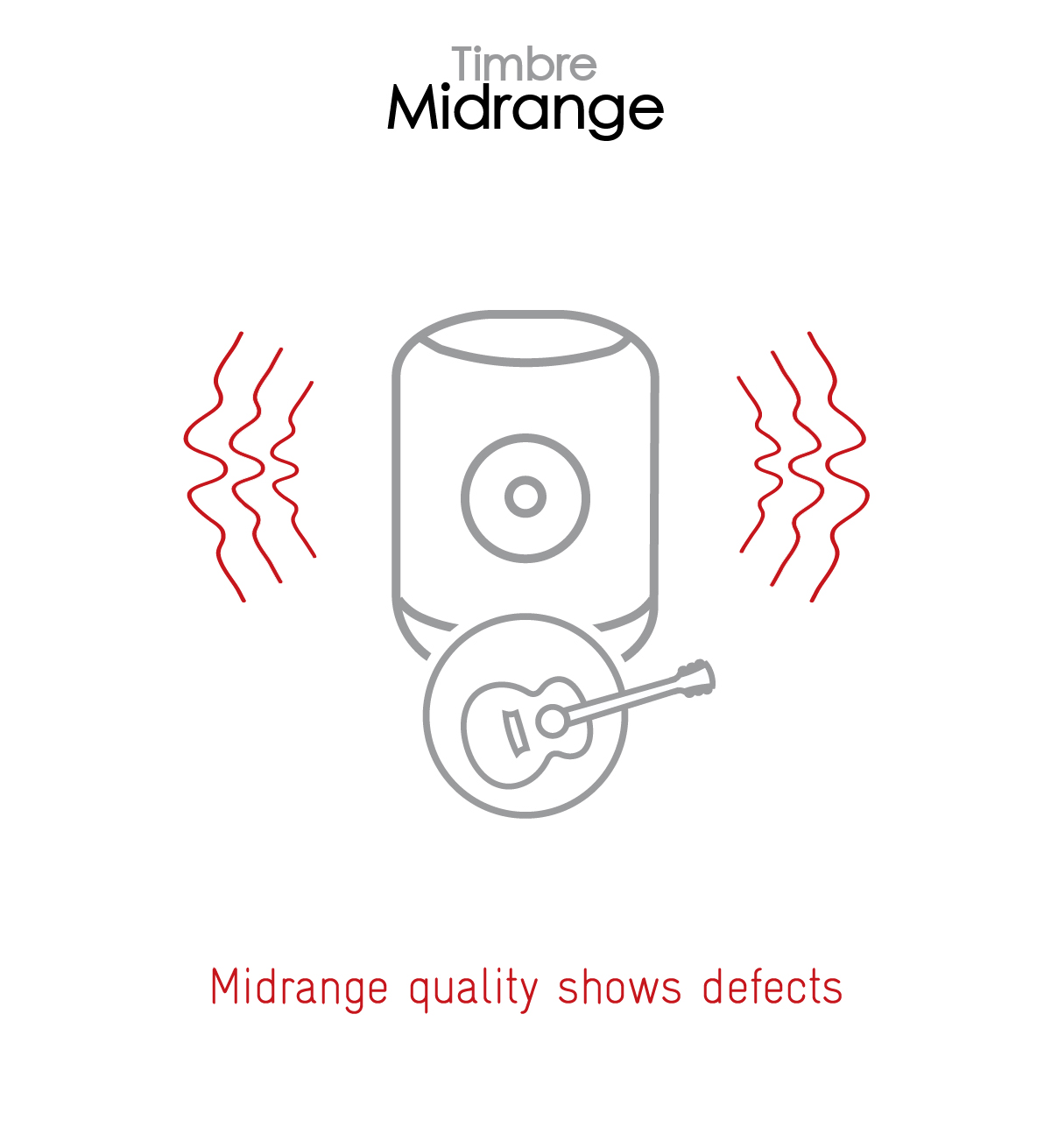 Further, it lacks clarity in its upper region, undermined by the somewhat dim treble. This unstable midrange foundation combined with other issues prevents tonal balance from sounding "plain," despite not being disagreeable on the whole.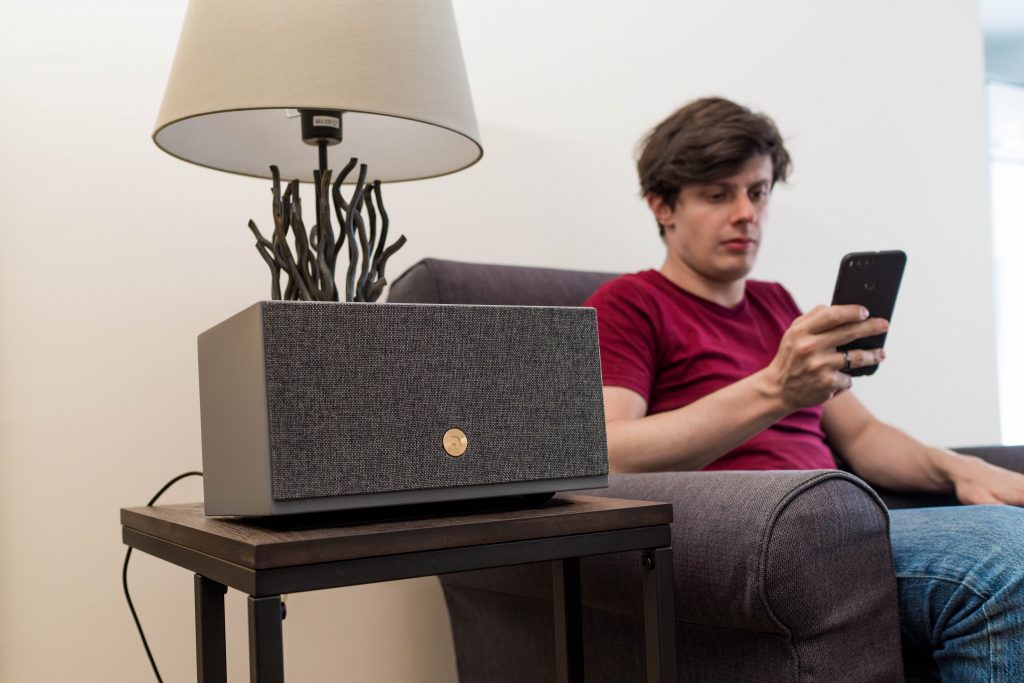 The C10 MK11's speakers are all forward firing.
The speakers are all forward firing, and while treble loss may not seem substantial compared with other devices when listening from one side or the other, timbre does becomes a bit resonant and less pleasant when you are listening off center.
Dynamics
121
Bowers & Wilkins Formation Wedge
Our dynamics tests measure how well a device reproduces the energy level of a sound source, taking into account attack, bass precision, and punch.
Playback dynamics comparison
Across all use cases, the C10 MKII delivers an excellent attack performance — very snappy and sharp. Bass precision is also excellent most of the time, except at maximum volume, where its accuracy is impaired by temporal artifacts and distortion, which mainly affects the attack part of the envelope.
Punch is on target, and in general satisfying, though the speaker could produce a greater feeling of impact. Most of the time that is due to the muddiness of the low midrange, but at high SPL it's because of compression.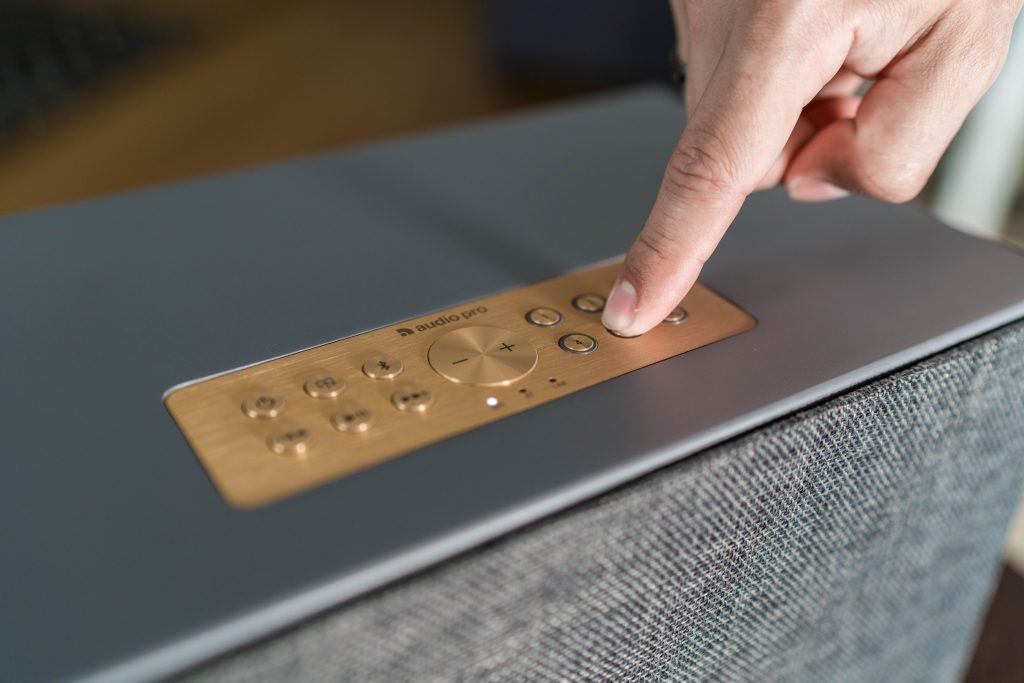 The C10 MKII delivers an excellent attack performance.
Dynamics sub-attributes retain their correctness even from the sides or rear of the device, and they are very satisfying at low SPL.
Spatial
86
Bowers & Wilkins Formation Wedge
Our spatial tests measure a speaker's ability to reproduce stereo sound in all directions, taking into account localizability, balance, wideness, distance, and directivity. Please note that wideness is 0 on mono speakers and on speakers that cannot deliver a significant stereo effect.
Playback spatial comparison
Localizability is good, despite being slightly impaired by the blurry midrange. Main content is for the most part perceived at the expected virtual distance, and is relatively easy to pinpoint. The C10 MKII has a little bit of wideness, and while it's not incredible, it adds something to the performance.
Volume
129
Bluesound Pulse Mini 2i
Our volume tests measure both the maximum loudness a speaker is able to produce and how smoothly volume increases and decreases based on user input.
The Audio Pro C10 MKII earned a very good score for volume, putting it in good company among other speakers in this price range. That said, the maximum volume could have been a bit louder.
Playback volume comparison
Playback volume consistency comparison
The device performed extremely well at quiet volumes, especially regarding dynamics. Bass timbre isn't quite as notable at these lower volumes. At high SPL, a significant loss of treble becomes an issue, as does the loss of precision for dynamics.
Here are a few sound pressure levels (SPL) we measured when playing our sample recordings of hip-hop and classical music at maximum volume:
| | | | | | | |
| --- | --- | --- | --- | --- | --- | --- |
| | Correlated Pink Noise | Uncorrelated Pink Noise | Hip-Hop | Classical | Latin | Asian Pop |
| Audio Pro C10 MKII | 87.5 dBA | 84.6 dBA | 84.7 dBA | 76.3 dBA | 86.3 dBA | 77.1 dBA |
| Marshall Stanmore II | 96.9 dBA | 94.2 dBA | 91.8 dBA | 85.3 dBA | 93.1 dBA | 84.3 dBA |
| Bose Home Speaker 500 | 84 dBA | 81.9 dBA | 82.3 dBA | 78.2 dBA | 83.2 dBA | 75.4 dBA |
Artifacts
Our artifacts tests measure how much source audio is distorted when played back, along with such other sound artifacts as noise, pumping effects, and clipping. Distortion and other artifacts can occur both because of sound processing and because of the quality of the speakers.
Playback artifacts comparison
The Audio Pro speaker was just one off the top score in any category for artifacts. The C10 MKII produces very few artifacts. One small issue was noted: There is some slight distortion at high SPL, impairing the accuracy of dynamics at maximum volume.
Playback total harmonic distortion
Conclusion
In the Advanced category there are only a few better performing speakers. At this price point, the Audio Pro C10 MKII delivers a good all-around performance. It could have climbed higher in the rankings with a better delivery of quality midrange. The blurriness of those middle frequencies impaired performance in timbre, dynamics, and spatial attributes. That said, pleasing bass, few artifacts, and a generally solid performance mean the C10 MKII is a functional choice.