The Xiaomi11T is the middle offering in the new T line rolled out by Xiaomi in September. Like its forerunner the 10T, it's a lower-priced alternative to the brand's flagships, but it still offers some impressive features. The Xiaomi 11T runs on the MediaTek Dimensity 1200-Ultra chipset, has a 6.67″ AMOLED DotDisplay, and a 120Hz refresh rate. As for audio, it has two speakers with Dolby Atmos support.
Let's see how the Xiaomi 11T fared in our rigorous DXOMARK Audio test suite in which we measured its performance both at playing audio back through its built-in speakers and at recording sound using its built-in microphones.
Key audio specifications include:
Two speakers (bottom right and top right)

USB Type-C input for headphones (no 3.5mm jack)
Dolby Atmos support
Hi-Res certification

About DXOMARK Audio tests: For scoring and analysis in our smartphone audio reviews, DXOMARK engineers perform a variety of objective tests and undertake more than 20 hours of perceptual evaluation under controlled lab conditions. This article highlights the most important results of our testing. Note that we evaluate both Playback and Recording using only the device's built-in hardware and default apps.
(For more details about our Playback protocol, click here; for more details about our Recording protocol, click here.)


Test summary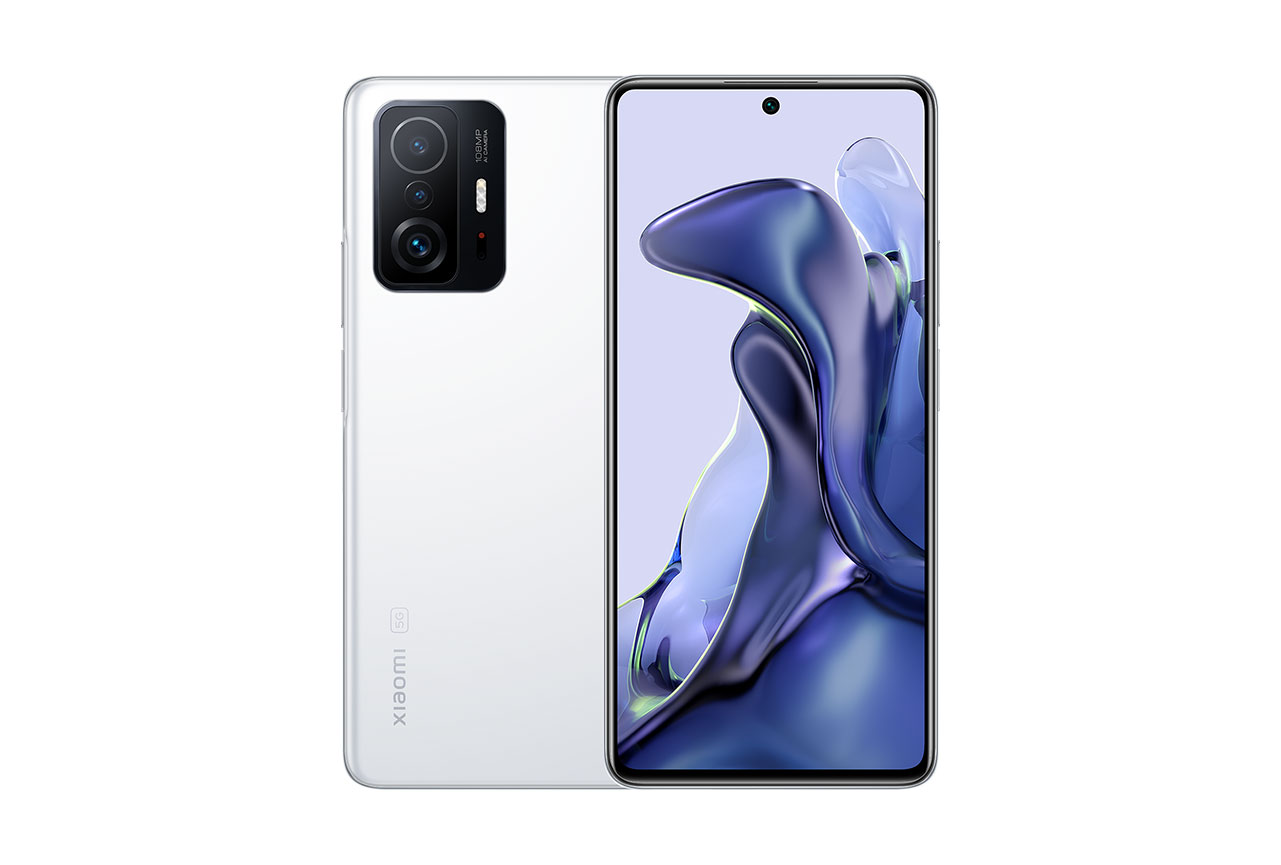 Xiaomi 11T
70
audio
Position in Global Ranking
#27
6. Asus Smartphone for Snapdragon Insiders
77
8. Apple iPhone 13 Pro Max
75
14. Apple iPhone 12 Pro Max
74
19. Samsung Galaxy Z Fold3 5G
72
20. Apple iPhone 11 Pro Max
71
20. Lenovo Legion Phone 2 Pro
71
27. Samsung Galaxy S21 Ultra 5G (Snapdragon)
70
27. Samsung Galaxy S21 Ultra 5G (Exynos)
70
27. Samsung Galaxy S21 5G (Snapdragon)
70
27. Samsung Galaxy S21 5G (Exynos)
70
33. Samsung Galaxy S20 Ultra
69
33. Samsung Galaxy A52s 5G
69
33. Samsung Galaxy A52 5G
69
38. Samsung Galaxy Note20 Ultra 5G (Snapdragon)
68
38. Samsung Galaxy Note20 Ultra 5G (Exynos)
68
38. Xiaomi Redmi K40 Gaming
68
46. Samsung Galaxy Z Fold2 5G
66
46. Samsung Galaxy Note 10+ 5G
66
46. Samsung Galaxy Note 10+
66
46. Xiaomi Redmi K40 Pro+
66
66. Huawei Mate 30 Pro 5G
61
69. Lenovo Legion Phone Pro
59
80. Xiaomi Mi CC9 Pro Premium Edition
54
88. Vivo X60 Pro 5G (Snapdragon)
47
Position in High-End Ranking
#3
4. Samsung Galaxy A52s 5G
69
Playback
Recording
Pros
Recordings have correct tonal balance and the treble presence is pleasing
Good SNR performance
Like most Xiaomi devices, wideness is great in life video
Localizability is accurate — sound source position is precise in the stereo scene
Good loudness in all use cases, especially with Recorder app
Cons
Overall sound is over-oriented toward high-mids
Bass and low midrange are lacking in all use cases
Strong compression and distortion in recordings made at high SPL
With its score of 70, the Xiaomi 11T is in good company among all the devices we've tested, and its results are especially impressive if you only look at the other smartphones in our High-End price category, where it currently holds second place, ten points down from the Xiaomi 10s at 80.
In playback, the Xiaomi 11T impresses with a high score in timbre, earned for a natural and satisfying tonal balance. It also produces good low-end and bass, a rarity among smartphones. Its dynamics performance was also very good, with attack that is on the mark and bass precision that is well supported by that low end. As with many Xiaomi devices, spatial performance is another strong suit, with good wideness and excellent localizability, One nit to pick: The stereo scene doesn't rotate when you hold the phone in inverted landscape. Volume is good, although the first volume step is not loud enough. In artifacts, the Xiaomi device produces clean sound, although some problems emerged when we tested using synthetic signals.
As a recording device, the Xiaomi 11T performed well across most use cases and in most attributes. Its overall recording score of 69 puts it among the best performers in our High-End category. It captures good tonal balance, though it is a bit over focused on the high mids. The dynamics performance also came in for praise, reproducing the sound envelope accurately in most cases. In both timbre and dynamics, the 11T only ran into some difficulties when recording in high sound pressure level (SPL) scenarios. In dynamics in particular, loud environments produced recordings with some distortion and a less accurate sound envelope because of compression.
Sub-scores explained
The DXOMARK Audio overall score of 70 for the Xiaomi 11T is derived from its Playback and Recording scores and their respective sub-scores. In this section, we'll take a closer look at these audio quality sub-scores and explain what they mean for the user.

Playback
Timbre
Black Shark 4S Pro
Best: Black Shark 4S Pro (82)
Timbre tests measure how well a phone reproduces sound across the audible tonal range and takes into account bass, midrange, treble, tonal balance, and volume dependency.
Surprisingly, the Xiaomi 11 outperformed its more expensive brand sibling, the Xiaomi 11T Pro, in this important attribute. The 11T Pro earned a 62. The 11T delivers an overall natural and satisfying timbre despite some slight resonances and inconsistencies. Tonal balance presents a slight emphasis on midrange. As volume increases, the timbre remains mostly natural, but it can become a bit aggressive in some use cases, such as gaming.
Music playback frequency response
Treble is decent, though a bit dull because it lacks high-end extension. In our testing, that lack of brightness doesn't improve as the volume increases, but at least there's no harshness at maximum volume.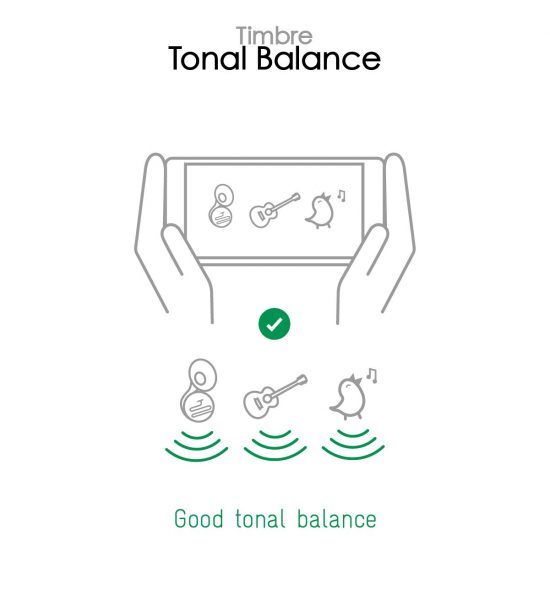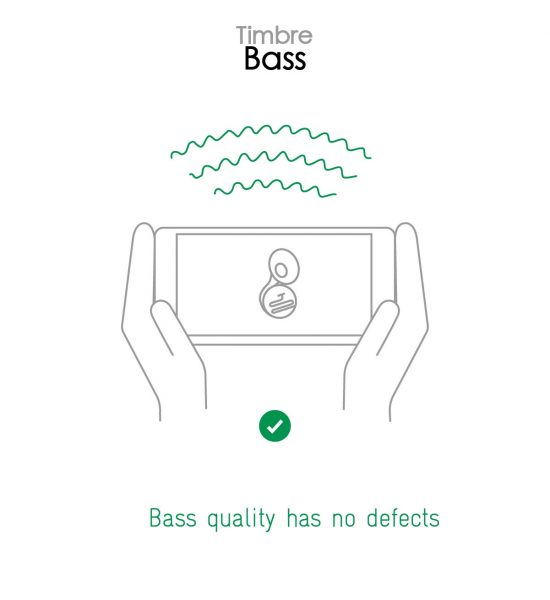 Midrange is a bit inconsistent. Some slight resonances occur from mid to upper mid, giving the sound a nasal or canny sonority. Overall, midrange lacks strength and clarity. The low midrange is adequate but sounds a bit blurry. On the other hand, bass is pretty satisfying in all scenarios tested, despite a lack of depth in its low-end extension.
Dynamics
Black Shark 4S Pro
Best: Black Shark 4S Pro (81)
DXOMARK's dynamics tests measure how well a device reproduces the energy level of a sound source, and how precisely it reproduces bass frequencies.
The Xiaomi 11T performed admirably in this attribute. Across all volume steps and most use cases, attack is snappy and accurate. With its satisfying bass energy, the 11T delivers solid punch, even at softer volumes. Low-end power also supports good bass precision, even if the sustain falters in some instances. That said, bass precision is particularly strong at louder volumes.
Spatial
Black Shark 4S Pro
Best: Black Shark 4S Pro (82)
The sub-attributes for perceptual spatial tests include localizability, balance, distance, and wideness.
Spatial performance for the Xiaomi device is quite good. Localizability is especially on target, except in the classical music use case where it was a little blurry. Balance is slightly skewed to the right in landscape mode, meaning that the center of the stereo image leans toward the bottom speaker. Distance rendering is good, with voices sounding like they're coming from the correct position.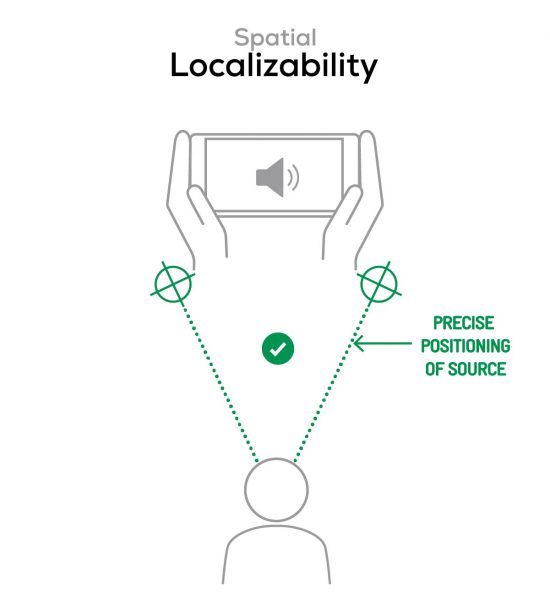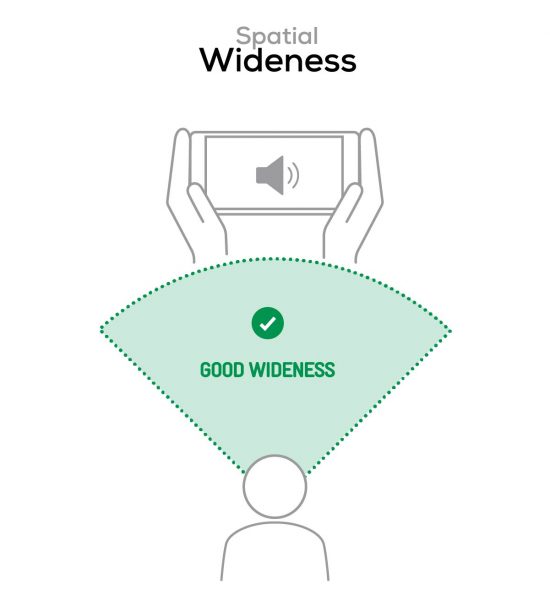 Wideness is also good, on par with other devices in the Xiaomi 11 series. It is not as wide as the Mi 10 Pro or 10s, however. One drawback is that the stereo image doesn't rotate correctly when watching movies or listening to music. This means that left becomes right if you happen to be watching a movie or listening to tunes in inverted landscape.
Volume
Black Shark 4S Pro
Best: Black Shark 4S Pro (79)
Volume tests measure both the overall loudness a device is able to reproduce and how smoothly volume increases and decreases based on user input.
The 11T turns in a good overall volume performance. The maximum volume is very satisfying, while at the minimum volume step intelligibility is subpar — it's not going to be very useful with content with a broad dynamic range, like classical music.
Here are a few sound pressure levels (SPL) measured when playing our sample recordings of hip-hop and classical music at maximum volume:
| | | |
| --- | --- | --- |
| | Hip-Hop | Classical |
| Xiaomi 11T | 71.3 dBA | 68.6 dBA |
| Samsung Galaxy A52 5G | 72 dBA | 68.3 dBA |
| OnePlus 9 | 75.9 dBA | 72.4 dBA |
Artifacts
Samsung Galaxy A52s 5G
Best: Samsung Galaxy A52s 5G (96)
Artifacts tests measure how much source audio is distorted when played back through a device's speakers. Distortion can occur both because of sound processing in the device and because of the quality of the speakers.
The 11T produces clean sound for the most part with the kind of content that's normal for daily use (music, movies, etc.). But when we tested the device using synthetic signals, the 11T produced a fair amount of artifacts, including aliasing and distortion.
The 11T is also pretty sensitive to speaker occlusions depending on how one holds the device.
Recording
Timbre
Honor Magic3 Pro +
Best: Honor Magic3 Pro + (91)
In recording timbre, the Xiaomi 11T did very well overall. In simulated use cases, tonal balance is good, with a nice treble presence. That tonal balance feels a bit too oriented toward high mid, with a lack of low midrange. The performance is slightly more balanced in selfie video than in the life video use case, especially regarding the midrange.
Life video frequency response
When using the Recorder app, tonal balance is good but suffers from a slight lack of high-end extension and the same midrange prominence mentioned earlier. When recording at high sound-pressure levels (SPL), as in the electronic music concert use case, the tonal balance is also correct, but the performance is impaired by frequent distortions. Moreover, as in simulated use cases, the overall sound is quite high-mid focused, lacking in bass and low midrange. A slight lack of top end is also noticeable when recording loud content.
Dynamics
OnePlus 8
Best: OnePlus 8 (78)
In this category as well, the Xiaomi device delivers a good performance. The envelope is correct in use cases that include soft background noise, like in a meeting or at home. In the urban scenario, however, where the background noise is louder, the envelope is impaired by slight compression; voice plosives are not completely accurate. The signal-to-noise ratio (SNR) performance is good overall.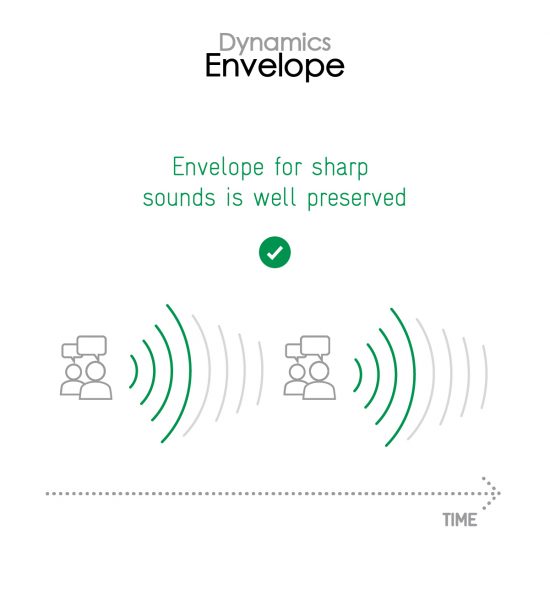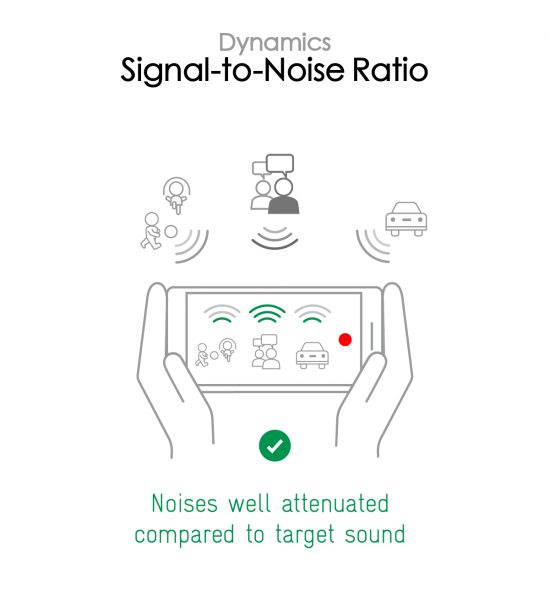 When recording at high SPL, even if the dynamics performance is still adequate, compression crushes the envelope of the signal and significant distortion impairs voice plosives and drum transients
Spatial
Black Shark 4S Pro
Best: Black Shark 4S Pro (78)
The 11T turns in a strong spatial performance, with great wideness in life video, as is the case with most Xiaomi smartphones. Localizability is accurate, and the sound sources are precise in the stereo scene. The distance is realistic in most use cases, but the performance could benefit from more low midrange. Voices are slightly too high-mid focused.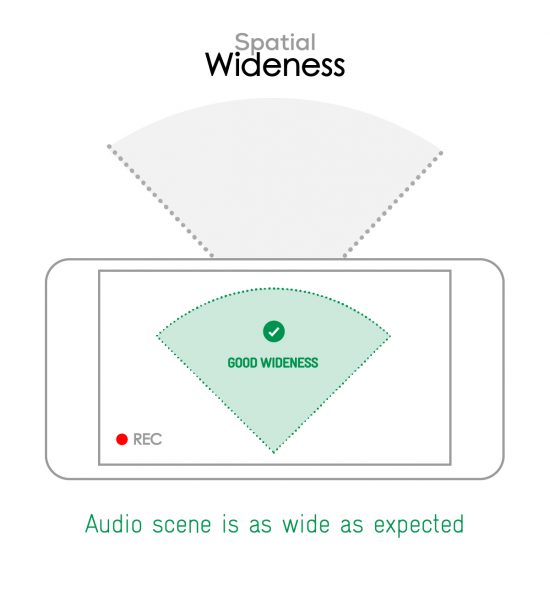 In selfie video, wideness is limited, and the stereo scene is quite narrow.
Volume
Honor Magic3 Pro +
Best: Honor Magic3 Pro + (94)
In terms of scoring, the 11T didn't do as well here, but overall volume performance is good. The loudness is correct in all use cases, especially with the recorder app. Here are our test results, measured in LUFS (Loudness Unit Full Scale); as a reference, we expect loudness levels to be above -24 LUFS for recorded content:
| | | | | |
| --- | --- | --- | --- | --- |
| | Meeting | Life Video | Selfie Video | Memo |
| Xiaomi 11T | -26.8 LUFS | -21.2 LUFS | -19.5 LUFS | -20.3 LUFS |
| Samsung Galaxy A52 5G | -26.1 LUFS | -22.3 LUFS | -20.8 LUFS | -21.5 LUFS |
| OnePlus 9 | -29.5 LUFS | -20.6 LUFS | -19.4 LUFS | -19.4 LUFS |
Artifacts
Asus Smartphone for Snapdragon Insiders
Best: Asus Smartphone for Snapdragon Insiders (90)
In simulated use cases, the device produced few artifacts overall. Some pumping effect and subtle distortion are noticeable on loud sounds, like shouting voices. In recordings made at high SPL, compression is very evident, and the overall sound seems crushed. The pumping effect is also heard on loud bass hits. Strong distortion is present, especially on snare and voice plosives.
You can check for artifacts yourself in this sample recording:
Background
Apple iPhone XS Max
Best: Apple iPhone XS Max (58)
The 11T does well in the background attribute. The tonal balance of background is correct, but lacks low midrange and bass. No artifacts were detected in the background.
Conclusion
At this price point, the Xiaomi 11T is a strong performer in both playback and recording. In playback the performance matches some much more expensive devices without really having any glaring weak points. As a playback device, the 11T stands out for its strong timbre and dynamics performances. It's not common — even for the most expensive devices — to have a decent amount of bass and low-end. It's just not easy to achieve on something as small as a smartphone. As a recording device, the 11T is a useful tool that in general use will perform well, though it's probably not the best choice for recording music at loud concerts.