The 11T is the middle child in Xiaomi's latest smartphone range, nestling between the 11T Pro and 11T Lite 5G. Xiaomi's T models are generally cheaper, mid-range alternatives to their flagship Mi offerings and the 11T drops the high-end Snapdragon 888 chipset in favor of the MediaTek Dimensity 1200. Boasting a 6.67″ AMOLED DotDisplay, 120Hz adaptive refresh rate and 67W fast charging there's still plenty of good-looking specs to get excited about however.
For selfie enthusiasts, the front camera uses a 16 MP 1/3.06″ sensor with 1.0µm pixels. Front camera video can be captured at a maximum 1080p resolution and 30 frames per second.
Let's see how the Xiaomi 11T does in the DXOMARK Selfie tests,
Key front camera specifications:
16 MP 1/3.06″ sensor with 1µm pixels
f/2.45-aperture
1080p/720p at 30fps video (1080p/30fps tested)
About DXOMARK Selfie tests: For scoring and analysis in our smartphone front camera reviews, DXOMARK engineers capture and evaluate over 1500 test images and more than 2 hours of video both in controlled lab environments and in natural indoor and outdoor scenes, using the camera's default settings. This article is designed to highlight the most important results of our testing. For more information about the DXOMARK Selfie test protocol, click here.
Test summary
Scoring
Sub-scores and attributes included in the calculations of the global score.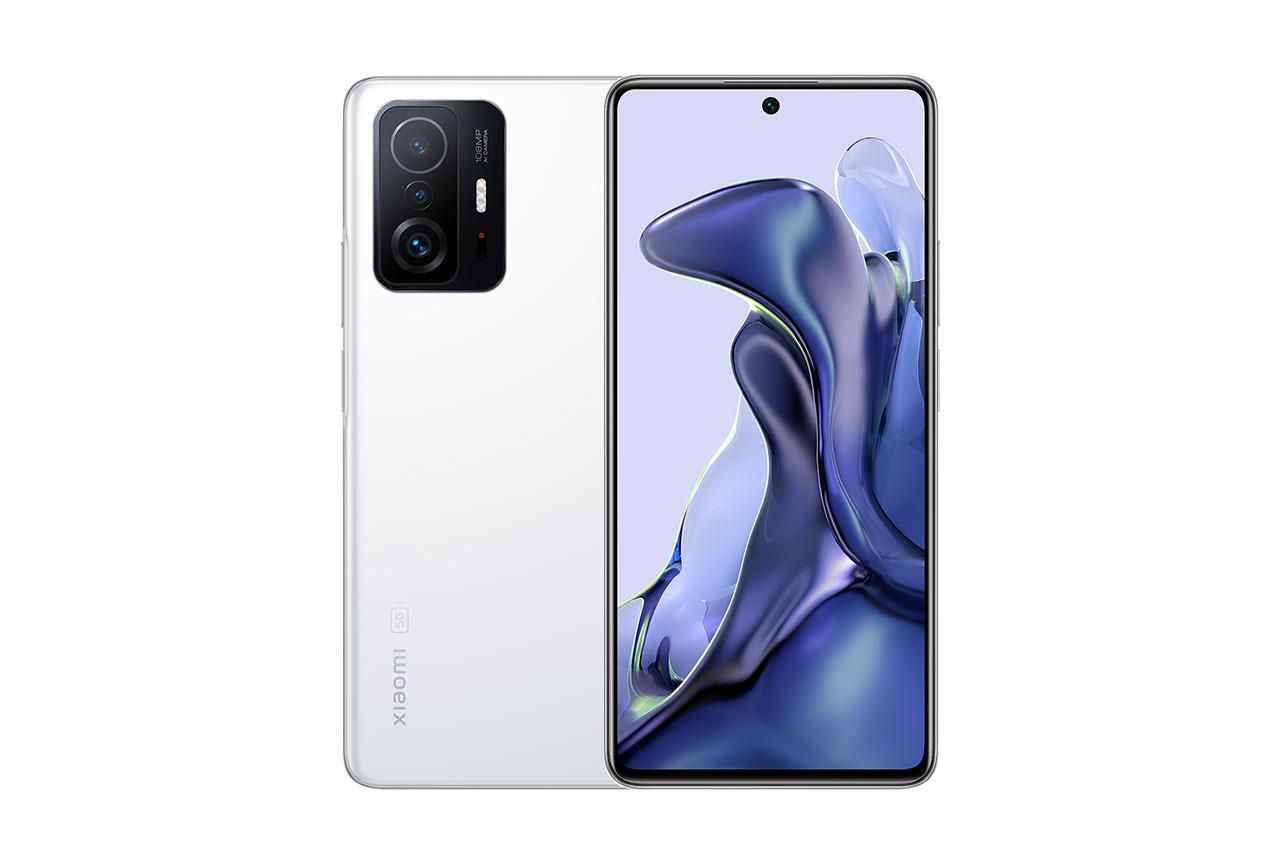 Xiaomi 11T
115
selfie
Please be aware that beyond this point, we have not modified the initial test results. While data and products remain fully comparable, you might encounter mentions and references to the previous scores.
Position in Global Ranking
50
th
1. Apple iPhone 14 Pro Max
145
12. Samsung Galaxy S20 Ultra 5G (Exynos)
137
14. Samsung Galaxy Note20 Ultra 5G (Exynos)
136
16. Samsung Galaxy S22 Ultra (Exynos)
135
16. Samsung Galaxy S21 Ultra 5G (Exynos)
135
16. Samsung Galaxy Note20 (Exynos)
135
19. Apple iPhone 13 Pro Max
134
19. Samsung Galaxy Note 10+ 5G (Exynos)
134
24. Samsung Galaxy S21 Ultra 5G (Snapdragon)
133
25. Apple iPhone 12 Pro Max
132
25. Samsung Galaxy S21 5G (Exynos)
132
31. Samsung Galaxy S10 5G (Exynos)
130
31. Samsung Galaxy Note20 Ultra 5G (Snapdragon)
130
33. Samsung Galaxy S10+ (Exynos)
129
35. Samsung Galaxy S21 FE 5G (Snapdragon)
127
42. Apple iPhone 11 Pro Max
122
42. Honor Magic4 Ultimate
122
46. Vivo X60 Pro 5G (Snapdragon)
119
55. Huawei Mate 30 Pro 5G
112
58. Samsung Galaxy Z Flip
111
59. Apple iPhone SE (2020)
110
69. Xiaomi Mi CC9 Pro Premium Edition
100
82. Samsung Galaxy Z Fold3 5G
83
Position in High-End Ranking
6
th
Pros
Accurate target exposure in most photos
Well-controlled noise in indoor and low light photos
Fairly wide dynamic range in indoor and low light videos
Extended depth of field in most videos
Cons
Limited dynamic range in most photos
Desaturated color in photos and videos
Low detail in indoor and low light photos and videos
Depth estimation errors in bokeh photos

Color quantization in some outdoor videos

Poor stabilization on handheld videos
Visible noise in indoor and low light videos
With a DXOMARK Camera selfie score of 88, the Xiaomi 11T ranks in joint third place of devices in the High-End segment ($400-$599), achieving the same score as last year's Xiaomi Mi 10T Pro 5G. With a better score than the Samsung Galaxy A71's 83, the Xiaomi 11T is an attractive option at this price point, but its scores aren't quite as impressive as the Asus ZenFone 6 or Huawei nova 6 5G's, on 98 and 100 respectively.
As the Xiaomi 11T comes with a similar front camera as the more expensive Xiaomi 11T Pro, it would be reasonable to assume comparable image quality between the two. This isn't the case, however, since Xiaomi dropped the Snapdragon chipset that was used on the Pro model, and as a result, the 11T performs slightly worse in many areas.
The Xiaomi 11T does control noise well in both indoor and outdoor images, while managing to retain good levels of detail on outdoor shots. Target exposures are also very accurate in all lighting scenarios, ensuring the faces are always well-exposed. Unfortunately, dynamic range is limited, so bright backgrounds are often overexposed, and slightly disappointing color rendering results in washed-out skin tones and generally low levels of saturation.
In this challenging high-contrast scene, dynamic range on the 11T is comparable to its predecessor the Xiaomi Mi 10T, but the color isn't as pleasant. In comparison, the Samsung Galaxy S21 5G (Snapdragon) manages to expose both the subject and background well, with higher levels of color saturation for a much punchier result.
Artifacts are generally well controlled on the 11T, although some anamorphosis is visible when subjects are close to the edges of the frame and color quantization is often present in low light conditions. On handheld shots in our laboratory texture analysis, you can see that the 11T is just about on pair with more expensive devices in good lighting, but detail drops off quickly under simulated indoor and low light conditions.
Portrait mode is also an area for future improvement on the 11T. While bokeh shots offer a strong depth of field effect, no realistic blur gradient is visible, and slightly jarring depth estimation artifacts are usually visible in most images.
For video, we see something of the reverse for exposure, with slightly low target exposures but good dynamic range on indoor and outdoor videos. White balance is often neutral too, but color remains washed out in the 11T's video files, which is the most noticeable difference when comparing results against the 11T Pro.
Texture to noise ratios are similar to stills with generally well-controlled noise in bright light conditions and accurate texture rendering, but detail is noticeably lower in both indoor and low light videos. Finally, for video, the Xiaomi 11T's stabilization isn't very effective with lots of residual motion visible in videos, even on static scenes with the camera held still.
In these video samples, you can see that dynamic range is fairly wide outdoors, but colors are undersaturated and residual motion is visible.
Xiaomi 11T, wide dynamic range
Samsung Galaxy S21 5G (Snapdragon), slight highlight clipping