Xiaomi's Mi 11 was launched at the end of 2020 and became available this year. It features a decidedly flagship-caliber WQHD+ 6.81-inch 120 Hz AMOLED display covering the P3 gamut and supporting HDR 10+. The phone is based on Qualcomm's top-end Snapdragon 888 chipset and comes with 8 GB of RAM and 128 or 256 GB of UFS 3.1 storage.
On the back we find a main camera with a 108 MP sensor that bins down to 27 MP output behind an f/1.85 optically stabilized lens. There's also an ultra-wide module with a 13 MP sensor and f/2.4 lens, along with a 5 MP macro camera with autofocus. In a departure from most of Xiaomi's recent high-end phones, there's no dedicated tele camera.
The Mi 11 shoots video at up to 8K resolution and 30 fps, but we tested at 4K and 30 fps, where overall performance was better. Video can be captured with HDR10+ encoding for more dramatic dynamic range on displays that support it, and quarter-speed slow motion is also available at 1080p.
Read on to find out how Xiaomi's latest flagship fares in our tests.
Key camera specifications:
Standard-wide: 108 MP 1/1.33-inch sensor with 0.8μm pixels, f/1.85-aperture lens, OIS
Ultra-wide: 13 MP sensor, 123° field of view, f/2.4-aperture lens
Macro: 5 MP sensor with f/2.4-aperture lens, autofocus
LED flash
8K at 24, 30 fps; 4K at 30, 60 fps; 1080p at 30, 60, 120 fps; HDR10+
About DXOMARK Camera tests: For scoring and analysis in our smartphone camera reviews, DXOMARK engineers capture and evaluate over 3000 test images and more than 2.5 hours of video both in controlled lab environments and in natural indoor and outdoor scenes, using the camera's default settings. This article is designed to highlight the most important results of our testing. For more information about the DXOMARK Camera test protocol, click here. More details on how we score smartphone cameras are available here.
Test summary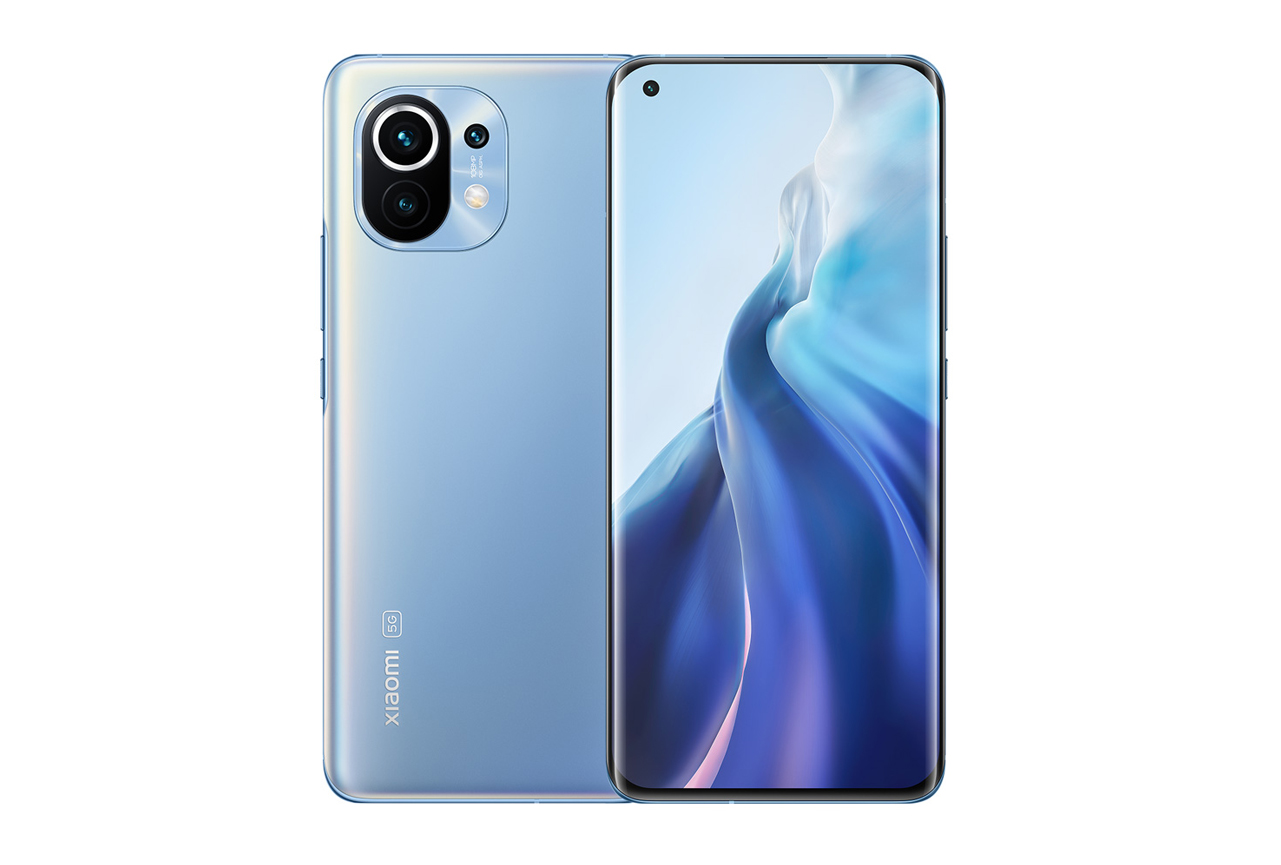 Xiaomi Mi 11
120
camera
The Xiaomi Mi 11 earns an overall Camera score of 120, tying the Google Pixel 5 and two Exynos-based Samsung Note20-series phones. The Photo performance is strong, thanks to category-best texture and low noise, along with reasonably strong scores in most other photo categories.
The overall Camera score is dragged down by a slightly weaker Zoom score of 59, mostly due to the lack of a dedicated tele camera. Wide performance is good but not class-leading.
The Mi 11 earns an excellent Video score of 107, capturing detailed, low-noise videos with good dynamic range.
The Xiaomi Mi 11 usually exposes properly, but our testers noticed that in some cases it underexposes the subject, and this sometimes produces clipped shadows. However, highlight and shadow clipping are rarely problems, as the phone's dynamic range is fairly wide.
Color performance is good, with accurate white balance even when faced with challenging scenes, and pleasant color rendering in most situations.
The Mi 11's main camera captures highly detailed images, with the phone earning a new high score in the texture category. It's all the more impressive since the Mi 11 also posts a respectable noise score, though it's not nearly as exciting as the texture performance. In very low light, luminance noise does rise to objectionable levels, but the main camera deftly balances detail and noise overall.
Autofocus is acceptable but not quite up to flagship standards. It's usually fast and accurate in bright light, but it can slow down quite a bit in lower light. Artifacts are more or less well controlled, though our testers did note that details are sometimes rendered strangely and hue shift near saturation crops up.
The Mi 11's ultra-wide camera delivers fairly good performance, held back mainly by softness in the corners and color fringing.
The phone's Achilles heel is zoom performance at the long end, surprising since Xiaomi has been an active innovator in this area (in fact, the Xiaomi Mi 10 Ultra currently holds the high score for tele performance in our database). The lack of a dedicated tele camera means that detail drops as soon as you start zooming in, and the high native resolution of the sensor isn't enough to keep quality near what you'd expect from longer focal-length lenses. Of course, if zooming in isn't a priority for you, this weakness may not matter.
The Mi 11 has the obligatory portrait mode for simulating shallow depth of field. Subject separation from the background can be accurate, even on difficult subjects like hair, but results are inconsistent and substantial artifacts often show up, which throws off the illusion.
The Xiaomi Mi 11 achieves a top-ten Video score. As in stills, texture performance is the highlight here: The Mi 11 hits a category high, grabbing lots of detail at the tested 4K resolution. Noise levels are impressively low, so the Mi 11 handles this perennial balancing act quite well. Colors are usually pleasant, with accurate white balance under most conditions, but color accuracy drops significantly in low light. Autofocus is fast, but sometimes the AF system makes odd choices about the subject and misfocuses.
Exposure is usually accurate in good light and dynamic range is fairly wide, but at lower light levels videos are often underexposed. Stabilization effectively keeps things steady in both stationary and walking shots, but our testers noted some strong frame shifts in moderate light and sharpness differences between frames in bright light. Artifacts could be better controlled, as hue shift, ringing, color quantization, and judder artifacts show up in videos.
Xiaomi Mi 11, outdoor video
Conclusion
Xiaomi's Mi 11 delivers good imaging performance in most respects. Photo quality is very good, with the high-resolution sensor and careful processing holding onto more detail than any phone tested to date. General stills performance is nicely balanced overall. The only weakness in stills shows up when zooming in, where the lack of a dedicated tele camera leaves the Mi 11 behind the tele-equipped competition.
Video quality also benefits from the Mi 11's finesse with detail, and though artifacts could be better controlled and low-light exposures brighter, most users will be more than satisfied with the phone's video output.
In short, the Mi 11 is worth considering for any mobile photographer who doesn't prioritize long zoom performance.
Pros
High detail levels in stills
Accurate white balance and pleasant color rendering in stills
Wide dynamic range in stills and videos
Fairly well-controlled chroma noise in low-light stills
Nicely balanced video noise/detail in bright to moderate light
Pleasant video white balance outdoors
Fast video AF
Effective video stabilization, stationary and walking
Cons
Slow autofocus in low light
Stills exposure sometimes low
Low-light luminance noise
Low detail at all tele-zoom ranges
Color fringing and soft corners in ultra-wide shots
Underexposure and inaccurate color in low-light video
Wrong subject choice in video AF
In the Press